The link has been emailed to people on your list.
You can close this window by clicking "ok" below. From there, you can continue to view this artist, or leave the page.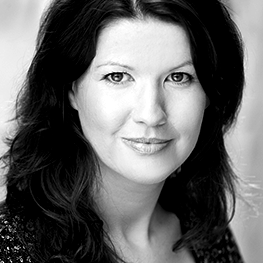 As Sweet and Fragrant as a Daffodil. Friendly and Commerical. Speaks Welsh
About Eirlys
The best Welsh speaker in England! Eirlys has a great voice for animations and has worked on the animation 'Fireman Sam'.
Eirlys's Credits
High Hopes
Doctor Who
The Magic Paintbrush: A Story From China
Fireman Sam (voice)
Raymond (voice)
Your filters will appear in here. To remove a filter, click the 'x'
Commercial Showreel Welsh
Showreel, Promo, Upbeat, Various
Documentary, Informative, Engaging
Game, Showreel, Character, Acting
Game, Showreel, Character, Acting
French, Spanish, Welsh Speaking
Promo, Soft, Sombre, Dark
Promo, Punchy, Cool, Presenter
Promo, Upbeat, Bright, Punchy
Promo, Cool, Smooth, Tense
Promo, Cool, Sexy, Sultry
Promo, Mysterious, Smooth, Assured
Promo, Cool, Friendly, Assured
Promo, Drama, Smooth, Cool
Promo, Kids, Bright, Young
Promo, Upbeat, Kids, Light
Commercial, Light, Bright, Friendly
Game, Robot, Authoritative
Game, Robot, Authoritative
Commercial, Conversational, Bubbly, Friendly
Commercial, Conversational, Bubbly, Friendly
Commercial, Conversational, Young
Animation, Friendly, Conversational, Kids
Commercial, Friendly, Informative
Commercial, Bright, Friendly, Upbeat
Commercial, Conversational, Friendly, Bright
Commercial, Smooth, Relaxed, Informative
Commercial, Informative, Smooth, Relaxed
Game, Teen, Witch, Goblin, Princess
Posh, RP ('Received Pronunciation'), Straight
Game, Gameshow Assistant, Informative, Friendly
Commercial, Smooth, Warm, Friendly
Game, Panicked, Character, Worried
RP ('Received Pronunciation')
Commercial, Bright, Upbeat, Friendly
Game, Authoritative, Robot
RP ('Received Pronunciation')
Commercial, Upbeat, Bright, Gossip
Game, Teen, Fun, Enthusiastic
Commercial, Straight, Friendly, Informative
Commercial, Bright, Young, Conversational
Game, Soldier, Authoritative
Commercial, Conversational, Annoyed, Authoritative
Commercial, Informative, Smooth, Reassuring
Game, Conversational, Panicked, Worried
Game, Robot, Authoritative
RP ('Received Pronunciation')
Game, Robot, Authoritative

Animations

Acting