The link has been emailed to people on your list.
You can close this window by clicking "ok" below. From there, you can continue to view this artist, or leave the page.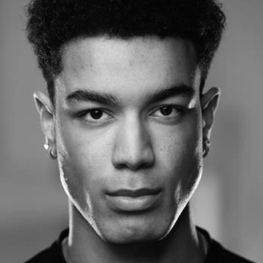 Cool, Bright and Smooth Tones
About Dushane
Dushane is a cool, young upcoming Actor. Bringing a fresh, natural feel with great versatility.
Dushane 's Credits
Google Advert
Mickey & The Roadster Racers
Nintendo Switch
Match Attack Ad
Kiss Me First - E4
Thriller live - West End
Nativity 2
Sadie J - CBBC
South Pacific

Your filters will appear in here. To remove a filter, click the 'x'
London, RP ('Received Pronunciation')
Promo, Commercial, Upbeat
London, RP ('Received Pronunciation')
Dushane Grenade - 1Xtra (Short)
contemporary, versatile, confident
warm, smooth, aspirational
RP ('Received Pronunciation')
RP ('Received Pronunciation')
contemporary, versatile, confident
RP ('Received Pronunciation')
conversational, Promo, cool
RP ('Received Pronunciation')
RP ('Received Pronunciation')
RP ('Received Pronunciation')
RP ('Received Pronunciation')
contemporary, versatile, confident
RP ('Received Pronunciation')