The link has been emailed to people on your list.
You can close this window by clicking "ok" below. From there, you can continue to view this artist, or leave the page.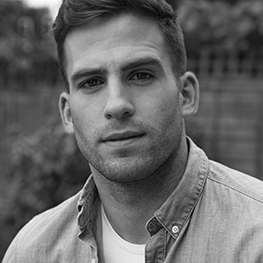 Welsh Everyman, Conversational, Warm with a Rugged Edge 25 - 35
About Dino
Dino is from Wales but has a great RP accent too. Great for that natural, welcoming, relaxed sound.
Dino's Credits
Humans
Paranoid
Now You See Me 2
Years and Years
Banana
As Is (Theatre)
Your filters will appear in here. To remove a filter, click the 'x'
Showreel, Cool, Edgy, Contemporary
Showreel, Cool, Energy, Upbeat
English, RP ('Received Pronunciation'), Straight, Various, Welsh
Documentary, Factual, Soft
Commercial, Reassuring, Friendly, Light
Commercial, Friendly, Light, Bright
Commercial, Cool, Edgy, Legal
Commercial, Warm, Friendly, Smooth
Commercial, Upbeat, Excited, Energy
Commercial, Smooth, Warm, Assured
Commercial, Upbeat, Energy, Cool
Commercial, Cool, Contemporary, Smooth
Commercial, Laddish, Engaging, Conversational
Commercial, Husky, Sincere, Trustworthy
Commercial, Easygoing, Boy-Next-Door, Natural
Commercial, Childrens, Narration, Characters
Commercial, Friendly, Bright, Enthusiastic, Young
Commercial, Smooth, Sexy, Warm, Soft
Commercial, Bloke, Rugged, Hard

Acting