The link has been emailed to people on your list.
You can close this window by clicking "ok" below. From there, you can continue to view this artist, or leave the page.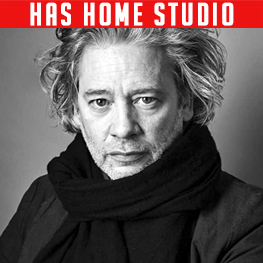 Friendly, Relaxed and Conversational
About Dexter
Dexter is a fantastic actor turned Director with some incredible credits. He has an excellent tone and his accent can dip in to London whenever needed.
Dexter's Credits
Errrm.. not enough space...
Rocketman (Director)
Bohemian Rhapsody (Director)
Eddie The Eagle (Director)
Kick Ass
Layer Cake
Band Of Brothers
The Elephant Man (Actor)

Your filters will appear in here. To remove a filter, click the 'x'
Commercial, Showreel, Conversational, Warm, Relaxed, Cool
Documentary, Engaging, Energetic, Conversational
Audio Book, Character, Narrative, Cool, Conversational, Engaging
Character, Stressed, Angry, Agitated
Commercial, Upbeat, Energetic, Lively
Commercial, Bright, Conversational, Warm
Documentary, Cool, Bloke, Conversational, Powerful, Serious
Documentary, Bloke, Geezer, Upbeat
Promo, Slow, Serious, Cool