The link has been emailed to people on your list.
You can close this window by clicking "ok" below. From there, you can continue to view this artist, or leave the page.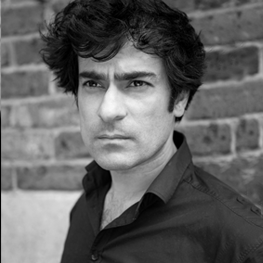 Smooth, RP and Indian Tones. Can speak Hindu and Punjabi
About Deepak
Deepak directed and produced 'Mumbai Charlie', a film about a community in India who worship Charlie Chaplin.
Deepak's Credits
All About Me
Doctors
River City
White Teeth
Holby City
Your filters will appear in here. To remove a filter, click the 'x'
Commercial, Informative, Friendly
Audio Book, Soft, Relaxing, Gentle
Commercial, Hard Sell, Informative, Smooth
Commercial, Informative, Friendly, Warm
Commercial, Loud, Commentator, Quirky
Documentary, Informative, Engaging, Young
Documentary, Smooth,Informative,Serious,Narration
Soft, Smooth, Friendly, Commercials
Commercial, Concerned, Thoughtful, Sincere