The link has been emailed to people on your list.
You can close this window by clicking "ok" below. From there, you can continue to view this artist, or leave the page.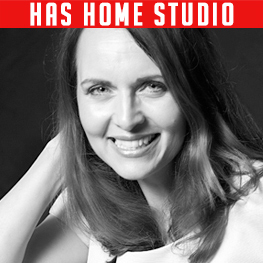 Fantastic Impressionist, Bright, Friendly Soft Tones.
About Debra
Works alongside Jon Culshaw on The Impressions Show, making them an ideal duo for your script.
Debra's Credits
The Immitation Game
Newzoids
Bad Girls
The Impressions Show
Dead Ringers
Scream Street
The Queen's Corgi
Waterloo Road
Coronation Street
Your filters will appear in here. To remove a filter, click the 'x'
RP ('Received Pronunciation'), Straight
Geordie, Northern, Scottish, Welsh
Answerphone Impressions Showreel
Impressions, Showreel, Various, Comedy
Geordie, London, Newcastle, RP ('Received Pronunciation'), Scottish
English, RP ('Received Pronunciation'), Various
Calm, Reassuring, Friendly, Conversational
Commercial, Bright, Fresh, Light
Commercial, Lively, Happy, Bright, Conversational
Commercial, Conversational, Warm, Friendly
Commercial, Soft, Warm, Smooth
RP ('Received Pronunciation')
Commercial, Upbeat, Excited, Epic, Engaging
Commercial, Upbeat, Fun, Light
Commercial, High, Light, Genuine, Reassuring
Commercial, Soft, Smooth, Inspiring
Commercial, Young, Bright, Lively
Commercial, Character, Conversational, Thoughtful, Considered
RP ('Received Pronunciation'), Straight
Commercial, Brash, Friendly
National Drugs Helpline Doubt
Commercial, Young, Conversational, Soft, Concerned
Documentary, Sincere, Honest, Thoughtful
Commercial, Light, Bright, Friendly, Upbeat
RP ('Received Pronunciation')
Commercial, Friendly, Smooth, Soothing
Commercial, Posh, Character, Housewife, Conversational
RP ('Received Pronunciation')
Commercial, Friendly, Warm, Smooth, Conversational
Commercial, Light, Upbeat, Cheerful
Commercial, Cool, Energy, Edgy, Authoritative, Assertive
RP ('Received Pronunciation')
The Embarrassing Episode of Little Miss Muffet
RP ('Received Pronunciation'), Straight
Fragment in Imitation of Wordsworth
RP ('Received Pronunciation')
Narration, Versatile, Stern
RP ('Received Pronunciation')
Narration, Bright, Warm, RP
RP ('Received Pronunciation')
Narration, Bright, Fast Read
RP ('Received Pronunciation')
Narration, Husky, RP, Bright
RP ('Received Pronunciation')
Impression, Nasal, Straight
Impression, Geordie, Comedy
Impression, Scottish, Presenter
Impression, Posh, Presenter
RP ('Received Pronunciation')
Impression, Geordie, Comedy
Impression, Straight, Comedy
Impression, RP, Presenter
RP ('Received Pronunciation')
RP ('Received Pronunciation')
Impression, Cute, Chatty, Comedy

Impressions