The link has been emailed to people on your list.
You can close this window by clicking "ok" below. From there, you can continue to view this artist, or leave the page.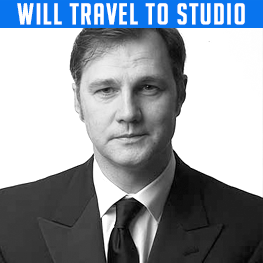 Real Northern, Deep and Smooth. Ideal for Documentaries 35+
About David
David was born in Liverpool. You may recognise David as 'The Governor' in the television series 'The Walking Dead' or as 'Murray Devlin' in 'The Field of Blood'.
David's Credits
The Walking Dead
Britannia
The Singapore Grip
The League Of Gentlemen
The Missing
The City and The City
Nowhere Boy
Captain Corelli's Mandolin
Red Riding
Basic Instinct II
Dr Who
Your filters will appear in here. To remove a filter, click the 'x'
Now is the Winter of our Discontent'
Narration, Poem, Acting, Dramatic
Commercial, Dramatic, Promo, Bold, Brash
Commercial, Cool, Gravitas, Husky
Gillette Fusion Proshield
Commercial, Relaxed, Laidback, Cool, Guttural
Commercial, Calm, Reassuring, Soft
Character, Acting, Smooth, Rich, Genuine
Commercial, Light, Upbeat
Liverpool, North East, Northern
Learning and Skills Endline
Commercial, Informative, Tag
Liverpool, North West, Northern
Documentary, Narration, Serious
Documentary, Serious, Informative
Documentary, Serious, Informative, Straight
Liverpool, North West, Northern
Commercial, Rhythmic, Poem, Light, Warm
Documentary, Deep, Dramatic, Rich
Documentary, Informative, Rich, Matter Of Fact
Commercial, Informative, Straight
Commercial, Character, Soldier, American, Dramatic
Commercial, Soft sell, Straight
Documentary, Narration, Authoritative
Commercial, Honest, Warm, Reassuring
Documentary, Dramatic, Engaging
Around the World in 60 Minutes
Documentary, Resonance, Husky, Dramatic

Acting

Documentary

Commercials

Singing