The link has been emailed to people on your list.
You can close this window by clicking "ok" below. From there, you can continue to view this artist, or leave the page.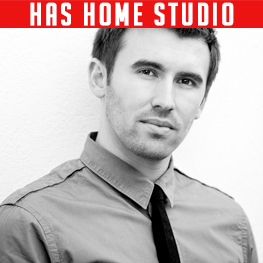 Northern, Cool and Friendly, Great Range, 20-40
About David
David went to Mountview Theatre School and has appeared in a number of musical productions.
David's Credits
Blood Brothers
Horst
Aladdin
King Lear
Wizard of Oz
Your filters will appear in here. To remove a filter, click the 'x'
Northern Commercial Showreel
Showreel, Regular Guy, Natural, Gravitas
Liverpudlian Commercial Showreel
Chatty, Cheeky, Young, Bright, Energetic
Liverpool, North West, Scouse
Doco Amnesty International
Documentary, Informative, Serious Authoratative
Liverpool, North West, Scouse
Documentary, Cheerful, Upbeat, Natural, Relaxed
Commercial, Light, Bright, Fresh
Commercial, Character, Conversational, Husband, Everyman
Commercial, Serious, Dramatic, Gravitas
Commercial, Upbeat, Energetic, Hard Sell
Commercial, Natural, Friendly, Conversational, Genuine
Commercial, Cool, Flat, Matter of Fact
Commercial, Cool, Laidback, Informative
Commercial, Upbeat Lively Excited
Liverpool, North West, Scouse
Commercial, Serious Young Thoughtful
Liverpool, North West, Scouse
Promo, Harsh, Fun , Excited , Upbeat
Liverpool, North West, Scouse
Promo, Light, Chirpy, Upbeat, Conversational, Enthusiastic
Promo, Lively, Everyman, Authentic
Promo, Upbeat, Lad, Cool, Lively, Excited
Liverpool, North West, Scouse
Promo, Bright, Upbeat, Comedy
Radio Play, Conversational, Acting, Frustrated, Aggressive
Radio Play, Acting, Emotional, Heartfelt, Enthusiastic
Promo, Dramatic, Upbeat, Bright, Husky
Promo, Fun, Bright, Lively
RP ('Received Pronunciation')

Commercials

Promos