The link has been emailed to people on your list.
You can close this window by clicking "ok" below. From there, you can continue to view this artist, or leave the page.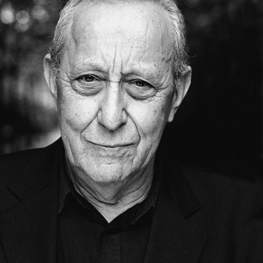 Deep, Strong, Tension-Building Voice. From Smooth Talker to an Aural Earthquake! Santa to Satan!
About David
Plays a great Grandad! David has featured in a number of television programmes including 'Doctor Who' and'Silent Witness' and narrated the comedy short 'The Herb Garden'.
David's Credits
Ghost Hunter (voice)
The Statement
The Herb Garden - Narrator
The Nine Lives of Tomas Katz
Sunshine
Your filters will appear in here. To remove a filter, click the 'x'
Deep, Gravelly, Granddad, Satan, Santa
Promo, Deep, Guttural, Dark, Serious, Scary
Commercial, Annoyed, Old Man, Resonance, Croaky
Promo, Mature, Engaging, Authoratative
Impression, Deep, Guttural, Resonance
Promo, Deep, Gravelly, Slow, Relaxed, Enticing
Commercial, Conversational, Warm, Friendly
Game, Echo, Deep, Rumble, Powerful, Evil
Promo, Dramatic, Upbeat, Hard Sell
RP ('Received Pronunciation')
Promo, Dramatic, Friendly, Chirpy
RP ('Received Pronunciation')
Commercial, Informative, Mature, Soft Sell
Coporate, Upbeat, Relaxing, Mature
Corporate, Informative, Serious, Gravelly
Corporate, Deep, Gravitas, Resonance

Promos