The link has been emailed to people on your list.
You can close this window by clicking "ok" below. From there, you can continue to view this artist, or leave the page.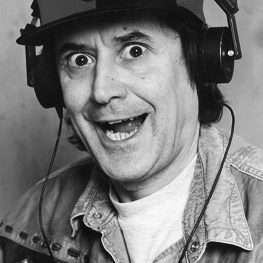 100s of Characters, Impressions, Cartoon Voices and Accents, Highly Flexible 35-100 and Strong Straight Reads
About David
David is perfect for animations and has voiced a number of video games as well as the comedy series 'Spitting Image'.
David's Credits
Cartoons
Characters
Major Campaigns
Harry Potter Playstation Series

Your filters will appear in here. To remove a filter, click the 'x'
Comedy, Character, Versatile
Impressions, Showreel, Commentator
Commercial, Enthusiastic, Upbeat, Rambling
Legal Endline, Speed Read, Fast, Smooth
Impression, Husky, Hushed, Breathy
RP ('Received Pronunciation')
Impression, Comedy, Old, Excited
Character, Shop Assistant, Unimpressed, Sharp
Commercial, Salesman, Comedy, Fast Read
Commercial, Santa, Father Christmas, Old, Wise
RP ('Received Pronunciation')
Audio Book, Little Boy, Character, Soothing, Engaging
John Motson, Football, Commentator, Excited, Happy
Impression, Bank Manager, Arrogant, Nasal
Character, Waiter, Comedy, Midrange, Bubbly, Friendly
Character, News Reader, Articulate, Clear
Impression, Dramatic, Grand, Speech
Impression, Squeaky, High, Wacky
RP ('Received Pronunciation')
Impression, Commentator, Fast, Nasal, Excited, Lively
Posh, RP ('Received Pronunciation')
Character, Energetic, Pundit, Mid-Range, Commentator
Impression, Husky, Hoarse, Old
Posh, RP ('Received Pronunciation')
Tennis Commentator Showreel
Impression, Posh, Commentator, Comedy
RP ('Received Pronunciation')
Character, Comedy, Grand, Sermon, Pompous
RP ('Received Pronunciation')
Character, Conversational, Loud, Booming, Lively
Posh, RP ('Received Pronunciation')
Character, Camp, Sailor, Comedy
RP ('Received Pronunciation')
Character, Hard Sell, Excited, Upbeat
Character, Conversational, Rambling, Chirpy
Character, Midrange, Yiddish, Direct, Confident
Discovery World War II Experience
Promo, Character, Informative, Posh, Crisp, Upbeat
Game, Wizard, Wise, Old, Jolly
RP ('Received Pronunciation'), Straight

Promos

Commercials

Impressions