The link has been emailed to people on your list.
You can close this window by clicking "ok" below. From there, you can continue to view this artist, or leave the page.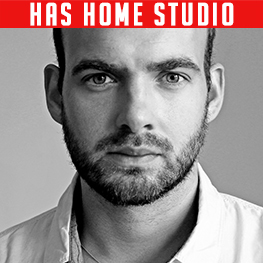 Fantastic Range, Highly Commercial with Characters, Accents and Impressions a plenty.
About Daniel
As you can see by his numerous showreels, Daniel is the go to man when you need a particular style of voice. He can also record samples for you in his home studio. He can do anything from Busta Rhymes to a 70 year old vicar.
Daniel's Credits
Star of his solo Radio 4 sketch show 'Damien Slash Mixtape'
Camping
Spitting Image
Red Dwarf
Pls Like
Not Going Out
Stath Lets Flats
Xenoblade Chronicles 2

Your filters will appear in here. To remove a filter, click the 'x'
Showreel, Commercial, Various
Character, Accent, Comedy, Quirky, Versatile
Singing, Rap, Street, Garage, R&B
Impression, Showreel, Quirky, Versatile
Showreel, Character, Commercial, Impressions
Documentary, Strong, Authoritative, Serious
Documentary, Epic, Dramatic, Comedy, Deep, Science, Theatre
Rustler - The Construction Games
Commercial, Big, Energy, Bold
RP ('Received Pronunciation')
Impression, Funny, Casual, Friendly
Impression, Character, Conversational
Impression, Deep, Warm, Soft, Serious
Impression, Funny, Casual, Real, Friendly
Impression, Deep, Serious, Warm
David the Interactive Guide
Impression, Corporate, Straight, Funny
Impression, Authoritative, Serious, Strong
Impression, Cockney, Casual, Relaxed, Funny
Commercial, Upbeat, Brash, Energetic, Legal
Conversational, Everyman, Natural
Character, Wacky, Silly, Funny, Fun, Crazy, Kids
Commercial, Rap, Singing, Music, Cool
Commercial, Natural, Conversational, Gravitas
Commercial, Authoritative, Bold, Brash
RP ('Received Pronunciation')
Deep, Warm, Soft, Serious
Character, Comedy, Improv, Regular Guy
Character, Comedy, Commercial
Character, Comedy, RP, Review
RP ('Received Pronunciation')
Character, Comedy, Geek, Nerd
Character, Comedy, Improv, Deep
RP ('Received Pronunciation')
Impression, Comedy, Conversational
RP ('Received Pronunciation')
Commercial, Informative, Story, Young
Promo, Cool, Deep, Comedy, Natural
Character, Gravelly, Comedy, Dry
Team London Broccoli Road
Commercial, Young, Street, Cool, Teen, Conversational
Audley End Through The Ages
Commercial, Straight, Mid Range, Natural, Estate Agent, Selling
Interview, Natural, Chatty, Conversational, Friendly
English Heritage Battle Abbey
Commercial, Excited, Enthusiasm, Warm, Mid Range, Dad
Commercial, Mid Range, Conversational, Warm
English Heritage Medieval
Commercial, Character, Deep, Husky, Gravelly
Commercial, Relaxed, Conversational, Natural, Presenter
Commercial, Poem, Slow, Rhythmic, Deep
RP ('Received Pronunciation')
Corporate, Deliberate, Formal, Gravitas
Impression, Conversational, Comedy
Impression, Singing, High, Guitar
Impression, Comedy, Fast, Conversational, Mayor, Posh
RP ('Received Pronunciation')
Impression, Comedy, Slow, Technical, Soft, Manchester, Science
RP ('Received Pronunciation')
Impression, Nasal, Comedy
Impression, Squeaky, High
Impression, Brash, Loud, Comedy
Impression, Subdued, Slow, Serious
Impression, Singing, Comedy, High, Pop
RP ('Received Pronunciation')
Impression, Singing, Cool, Country, Guitar
Impression, Singing, High
Impression, Loud, Shout, Brash, Upbeat, Exciting, Comedy, X Factor
RP ('Received Pronunciation')
Impression, Singing, High, Michael Stipe
Character, Mechanic, Cheesy, Annoying, Comedy
RP ('Received Pronunciation'), Straight
Impression, Dog, Squeaky, Comedy, Scared
Impression, Singing, Robert Smith
Impression, Lisp, Posh, Serious, Dramatic, Character, Pathe, War
RP ('Received Pronunciation')
Character, Fast, Comedy, Strained, Husky, Plumber
Character, Fast, Excited, Comedy
Commercial, Friendly, Natural, Mid Range, Everyman
Authoritative, Serious, Strong
Impression, Slow, Deliberate, Assured, Old, Wizard, Dumbledore
RP ('Received Pronunciation')
Commercial, Comedy, Character, News Reader
Impression, Character, Comedy, Husky
Impression, Character, Comedy, Smooth, Rich, Slow, Resonance
Commercial, Soldier, Character, Serious, Intense, Army
Commercial, Deep, Smooth, Rich
RP ('Received Pronunciation'), Straight
Commercial, Informative, Genuine, Midrange
A Leonardo DiCaprio Movie
Funny, Deep, Serious, Energetic
Commercial, Smooth, Cool, Deep
Commercial, Deep, Conversational, Comedy, Deep, Powerful
Commercial, Bright, Midrange, Confident
RP ('Received Pronunciation')
Commercial, Smooth, Cool, Rich
RP ('Received Pronunciation'), Straight
Promo, Deep, Resonance, Comedy, Serious
Impression, Comedy, Deep, Gruff, Newcastle
Impression, Comedy, RP, High, Old Lady, Character, Regal, Monarch
RP ('Received Pronunciation')
Impression, Bright, Cheerful, Conversational
Commercial, MVO, Smooth, Dry, Fast, Assured, Legal, End Line
Promo, Dramatic, Epic, Husky
Character, Smooth, Whisper, Comedy, Dry
Impression, Character, Comedy, Cocky, Confident, Pub Landlord
Impression, Comedy, Character, Nasal, Squeaky, Agitated
Commercial, Deep, Low, Serious
Impression, Character, Comedy, Whacky, Nasal
Impression, Character, Comedy, Dry, High
Cockney, Casual, Relaxed, Funny
Commercial, Authoritative, Assured, Confident
Commercial, Authoritative, Reassuring, Genuine

Comedy

Commercials

Games

Documentary

Promos