The link has been emailed to people on your list.
You can close this window by clicking "ok" below. From there, you can continue to view this artist, or leave the page.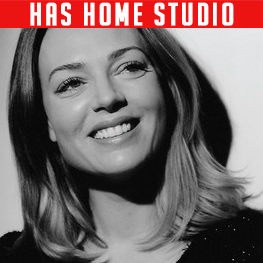 Warm, confident and sexy with a potent range in comedy. 25-40
About Daisy
Daisy's natural charm and humour shine through all of her performances. Her range of accents and characterisations have landed her roles in shows as diverse as Dr. Who, Charlie Brooker's A Touch of Cloth and Star Stories.
Daisy's Credits
Charlie Brooker's A Touch of Cloth
Blandings
Doctor Who
You, Me & Them
Star Stories
Extraordinary

Your filters will appear in here. To remove a filter, click the 'x'
Showreel, Promo, Various, Bright
Showreel, Character, Italian, French, American, Aussie, RP, Straight
Essex, French, Italian, US, Well Spoken, Welsh
RP ('Received Pronunciation'), Straight
Game, Showreel, Character, Acting
Commercial, Smooth, Rich, Warm, Authoritative, Aspirational
Commercial, Character, Comedy, Light, Everywoman
Casual, Smooth, Relaxed, Rich
Commercial, Conversational, Genuine, Everywoman
Commercial, Smooth, Soft, Rich, Soothing
Environmental Defence Fund
Corporate, Smooth, Reassuring, Authoritative
Legal, Fast Read, Speed Read, Smooth
RP ('Received Pronunciation')
Commercial, Fast, Every Woman, Comedy, Character
Documentary, Calm, Soft, Informative
RP ('Received Pronunciation')
Character, Bright, Regular, Happy
Character, Warm, Rich, Smooth
RP ('Received Pronunciation')
Poem, Warm, Soft, Uplifting
Commercial, Informative, Clear, Bright
Commercial, Upbeat, Lively, Chirpy, Friendly, Bright
Commercial, Sincere, Deep, Natural
Commercial, Smooth, Informative
Impression, Comedy, Conversational
Impression, Comedy, Conversational
Impression, Conversational, Singing, Comedy
RP ('Received Pronunciation')
Impression, Comedy, Conversational, Silly
RP ('Received Pronunciation')
Impression, Conversational, Comedy, Dumb
RP ('Received Pronunciation')
Commercial, Friendly, Bright, Happy
Commercial, Smooth, Honest, Straight
Commercial, Natural, Conversational, Confident, Assured
Commercial, Warm, Smooth, Sincere
Commercial, Rich, Luxury, Warm, Authoritative
Corporate, Rich, Deep, Authoritative, Assured
Character, Conversational, Bored
Character, Conversational, Reminiscent
Character, Soft, Seductive, Sexual
Commercial, Smooth, Authoritative
Kensington, London, Straight
Commercial, Midrange, Endline
Commercial, Alluring, Sexy, Seductive
Commercial, Conversational, Acting, Comedy
Commercial, Conversational, Acting, Natural
Commercial, Legal, Speed Read
Game, Passer By, Hooker, Character, Screaming
Commercial, Smooth, Authoritative
Game, Princess, Goblin, Witch, Soft, Acting
RP ('Received Pronunciation'), Straight
Documentary, Smooth, Authoritative, Engaging
Game, Gameshow Assistant, Informative, Bright
Game, Acting, Nervous, Panicked
RP ('Received Pronunciation')
Game, Robot, Warning, Alarm, Authoritative
Game, Upbeat, Excited, Shopping
Game, Warning, Robot, Friendly
RP ('Received Pronunciation')
Game, Confident, Strong, Soldier
Promo, Serious, Dark, Authoritative
Audio Book, Character, Fun, Narration
Promo, Smooth, Relaxing, Warm

Commercials

Acting

Documentary

Promos

Corporate