The link has been emailed to people on your list.
You can close this window by clicking "ok" below. From there, you can continue to view this artist, or leave the page.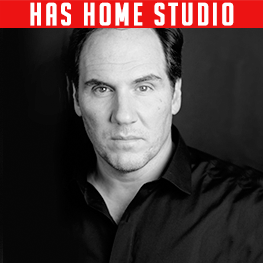 Versatile Aspirational American Voice with a Punch like Muhammad Ali. 30-50
About Corey
Corey is fantastic for voicing Games and has appeared in a number of Hollywood hits such as 'The Bourne Ultimatum' in which he played 'Wills'.
Corey's Credits
The Bourne Ultimatum
Captain Phillips
The Mummy
The Last Days of Lehman Brothers
Kick-Ass
X-Men: First Class
The Coldest Game
Black Thirst
Your filters will appear in here. To remove a filter, click the 'x'
Documentary, Showreel, Enticing, Engaging, Dramatic
Commercial, Comedy, Collected, Conversational
Impression, Nasal, Cool, Drawl
Commercial, Bright, Light, Informative
International King Of Sport
Promo, Upbeat, Excited, Fast
Promo, Ultimate, Dramatic, Serious, Chilling
Character, Comedy, Silly, Hick, Hillbilly
Character, Nerd, Comedy, Fast, Southern
Character, Commentator, Fast, Excited, Upbeat, Energetic
Character, Soldier, Aggressive, Confident, Angry
Commercial, Informative, Friendly, Honest
Character, Black American, Loud, Brash, Booming, Disc Jockey
Commercial, Husband, Conversational, Regular Guy
Commercial, Upbeat,Intense, Smooth
Commercial, Smooth, Cool, Hard sell, Upbeat, Fast
Commercial, Comedy, Smooth, Cool, Cheesy
Commercial, Smooth, Deep, Guttural, Gravitas
Commercial, Cool, Slow, Trustworth, Genuine
American, Louisiana, New Orleans
Commercial, Camp, Emotional, Paranoid, Dramatic
Character, Cool, Laidback
Impression, Cartoon, Character, Animation
Commercial, Character, Pathe, Reporter
Commercial, Relaxed, Smooth, Charming, Suave
Commercial, Cool, Smooth, Laidback, Assured
Commercial, Excited, Hillbilly, Upbeat
Commercial, Dreamy, Smooth, Relaxed
Commercial, Deep, Gravitas, Smooth
Documentary, Serious, Factual, Horror
Impression, Comedy, Character, Guttural, Croaky
Documentary, Informative, Factual, Serious
Rocky, Sylvester Stallone
Impression, Croaky, Guttural, Gravelly, Slurred
Promo, Attitude, Edgy, Moody, Intense
Movie Trailer, Film Trailer, Serious, Chilling, Dramatic
Promo, Fast, Cool, Moody, Casual
Movie, Film, Trailer, Upbeat, Smooth, Energetic
Promo, Film, Trailer, Movie, High Energy
Promo, Cool, Gravelly, Husky, Guttural
Commercial, Warm, Smooth, Relaxing, Genuine
Commercial, Light, Friendly, Relaxed
Commercial, Smooth, Midrange, Bright, Uplifting
Commercial, Voice of God, Gravitas, Dramatic, Epic

Commercials

Documentary

Promos