The link has been emailed to people on your list.
You can close this window by clicking "ok" below. From there, you can continue to view this artist, or leave the page.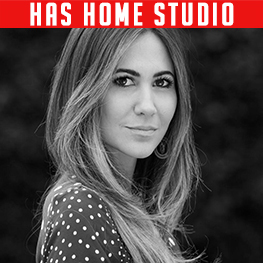 Young Versatile Actress. Great at Accents. 10-30
About Ciara
As it can take a bit of time to obtain a child licence, why not try Ciara. She is great at girl voices and also does a brilliant American accent. Ciara is great for animations and voiced '64 Zoo Lane'.
Ciara's Credits
Hollyoaks
Doctor Who
Famous 5
Holby City
Doctors
Your filters will appear in here. To remove a filter, click the 'x'
Promo, Showreel, Young, Upbeat, Conversational
Documentary, Serious, Assured, Authoritative
Showreel, Kids, Young, Child, Teen
Showreel, Legal, Fast, Bright, Upbeat
Radio Play, Young, Acting, Narrative
Commercial, Smooth, Natural, Light
Commercial, Warm, Friendly
Commercial, Bright, Airy, Smooth
Legal, Fast, Clear, Bright, Warm
Promo, Teen, Bright, Light, Friendly
Commercial, Bright, Fast, Excited
Promo, Bright, Cheerful, Friendly
Commercial, Teen, Upbeat, Bright, Light
Commercial, Young, Enthusiastic, Character
Commercial, Friendly, Young, Assured
Animation, Young, Curious, American, Straight
Animation, Young, Curious, Enthusiastic
Commercial, Soft, Reassuring, Bright, Conversational
Animation, Lively, Dynamic, Energy
Commercial, Character, Hysterical, Natural
Commercial, Soft, Husky, Gentle
Commercial, Bright, Fresh, Friendly, Natural
Commercial, Natural, Relaxed, Welcoming
Commercial, Light, High, Young
Commercial, Husky, Cool, Friendly, Young
Promo, Cool, Upbeat, Conversational
Animation, Teen, Conversational, Worried
Commercial, Confident, Upbeat
Commercial, Conversational, Girly Girl
Commercial, Smooth, Light, Soft
Commercial, Charity, Sincere
South East, Straight, Surrey
Commercial, Character, Bright, Young, Lighthearted
Commercial, Genuine, Smooth, Bright, Warm
Commercial, Reassuring, Friendly, Informative
Commercial, Little Girl, Child, Sweet, Cute, Innocent
Game, Teen, Excited, Conversational, Happy
Commercial, Cool, Dramatic, Enticing
Commercial, Exciting, Fun, Conversational
Commercial, Smooth, Upbeat, Friendly
Commercial, Young, Fresh, Light, Friendly
Promo, Bright, Upbeat, Excited
Promo, Bright, Energetic, Fresh
FA Cup - 2nd Round - BBC Radio 1
Promo, Upbeat, Bright, Energetic
Commercial, Young, Bright, Clear
Commercial, Bright, Young, Friendly
Commercial, Bright, Strong, Intense
Commercial, Bright, Young, Airy

Promos

Commercials