The link has been emailed to people on your list.
You can close this window by clicking "ok" below. From there, you can continue to view this artist, or leave the page.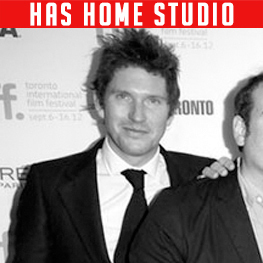 From Cool and Edgy to Gravelly and Dark tones. 30 - 50
About Christopher
Christopher already has great experience in VO and with an extensive background in music composing and production, he will understand the bigger picture for your campaign.
Christopher's Credits
Composer for Menlo Park Music
Best Original Score British Arrows Craft Awards 2014
Orange Mobile Campaign

Your filters will appear in here. To remove a filter, click the 'x'
Showreel, Commercial, Narrative
Animation, Character, Accent
Documentary, Gravelly, Dark, Cool
Commercial, Posh, Deep, Gravelly, Husky, Comedy, Dry
English, RP ('Received Pronunciation')
Character, Conversational, Natural, Comedy
Poem, Poetic, Grand, Gravitas
Christopher Taylor - Etienne Cadastin
Documentary, Natural, Informative
Commercial, Deep, Cool, Gravitas
Commercial, Storytelling, Narration, Warm
Character, Commentator, Boxing, Excited
Music Video, News Reader, Flat
Narration, Smooth, Narrative
Commercial, Posh, Deep, Gravelly, Husky, Comedy, Dry
English, RP ('Received Pronunciation')
Commercial, Posh, Deep, Gravelly, Husky, Comedy, Dry
English, RP ('Received Pronunciation')
Commercial, Posh, Deep, Gravelly, Husky, Comedy, Dry
English, RP ('Received Pronunciation')

Commercials

Various