The link has been emailed to people on your list.
You can close this window by clicking "ok" below. From there, you can continue to view this artist, or leave the page.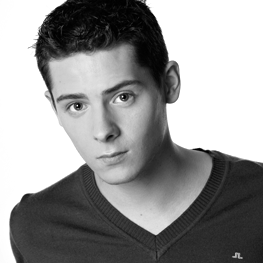 Cool, Energetic, Young Londoner
About Chris
Chris is also a great presenter check out some of his work at www.christopherparker.net. You may recognise Chris as 'Spencer Moon' from 'Eastenders'.
Chris's Credits
EastEnders
Hotel Babylon
Strictly Come Dancing
MTV
This Morning
BBC News
Your filters will appear in here. To remove a filter, click the 'x'
Documentary, Informative, Serious, Engaging
Promo, Upbeat, Enthusiastic, Lively, Energetic
Commercial, Upbeat, Lively, Youthful
Promo, Upbeat, Young, Bright, Friendly
Commercial, Cool, Young, Warm
Promo, Bright, Lively, Happy
Tourettes Let Me Entertain You
Promo, Lively, Genuine, Honest
Commercial, Chatty, Young, Conversational
Commercial, Cool, Smooth, 20s
Commercial, Engaging, Young
Promo, Young, Upbeat, Excited
Commercial, Warm, Young, Natural
Commercial, Fastpace, Energetic, Young, Excited
Commercial, Young, Apprentice, Lad
Promo, Upbeat, Energetic, Fast Paced
Commercial, Conversational, Enthusiastic
Commercial, Informative, Cool, Edgy, Young
Promo, Cheerful, Authentic, Refreshing
Underage and Over the Limit
Documentary, Genuine, Engaging, Heartfelt, Serious
Promo, Young, Bright, Lively

Promos

Commercials

Various