The link has been emailed to people on your list.
You can close this window by clicking "ok" below. From there, you can continue to view this artist, or leave the page.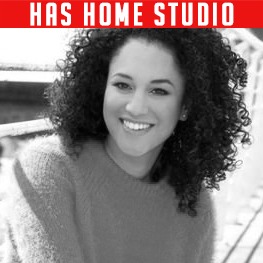 Young, Fun and Upbeat. Cool, Current and Recognisable
About Cat
Cat has been a children's presenter and performer for the last 11 years and most recognised for being the face of CBeebies. Anyone with kids aged up to 11 years old should know who she is!

Your filters will appear in here. To remove a filter, click the 'x'
Commercial, Light, Friendly, Upbeat
Animation, Showreel, Character, Kids, Boys, Girls, Energetic
American, French, Straight
Narrative, Audiobook, Narration
Documentary, Natural, Flat, Informative
Commercial, Edgy, Cool, Smooth
Commercial, Upbeat, Natural
Commercial, Upbeat, Light, Energy