The link has been emailed to people on your list.
You can close this window by clicking "ok" below. From there, you can continue to view this artist, or leave the page.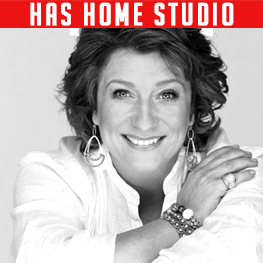 Instantly Recognisable Commercial Voice. Trustworthy and Friendly with Great Comedy Timing
About Caroline
Caroline is great at characters and accents. You may recognise Caroline as 'Jan' in the television series 'Big Bad World' or as 'Janine Lewis' in the crime series 'Blue Murder'.
Caroline's Credits
Life of Riley
Just William
Marple:The Mirror Cracked from Side to Side
Men Behaving Badly
Life Begins
Blue Murder
Your filters will appear in here. To remove a filter, click the 'x'
Commercial Showreel, Distinctive
Documentary, Midrange, Heartfelt
Commercial, Smooth, Friendly, Light
Commercial, Bright, Upbeat, Clear, Informative, Friendly
Commercial, Comedy, Informative, Light
Reigate, South East, Straight, Surrey
Commercial, Story, Engaging, Comedy
RP ('Received Pronunciation'), Straight
Animation, Warm, Friendly, Narration, Soft
Commercial, Bright, Friendly, Happy
Commercial, Warm, Friendly, Bright
Documentary, Relaxed, Warm, Familiar, Honest, Genuine
Audio Book, Warm, Gentle, Mum
Audio Book, Engaging, Warm, Exciting
Commercial, Bright, Dynamic, Friendly

Commercials

Acting

Animations

Documentary

Audio Book