The link has been emailed to people on your list.
You can close this window by clicking "ok" below. From there, you can continue to view this artist, or leave the page.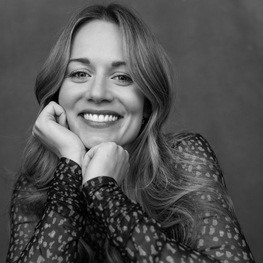 Soft Young Voice with Genuine, Honest Warmth
About Cara
Cara has a fantastic range of soft or thick Northern accents depending on your needs. She also has a great straight voice.
Cara's Credits
Crazyhead
Downton Abbey
The Syndicate
Together
Ready Player One
Absentia
Your filters will appear in here. To remove a filter, click the 'x'
Northern Commercial Showreel
Liverpool, Newcastle, Northern, Yorkshire
Straight Commercial Showreel
Character, Kid, Teen, Bright, Young, Comedy
American, RP ('Received Pronunciation'), Yorkshire
Conversational, Bright, Upbeat, Natural
RP ('Received Pronunciation'), Yorkshire
Friendly, Light, Bright, Upbeat
RP ('Received Pronunciation'), Yorkshire
Friendly, Excited, Approachable, Young
RP ('Received Pronunciation'), Yorkshire
Documentary, Soft, Gentle, Soothing, Enticing
Commercial, Chatty, Young, Bright, Engaging
Commercial, Warm, Reassuring, Trustworthy, Young
RP ('Received Pronunciation')
Commercial, Warm, Reassuring, Honest, Young
Commercial, Friendly, Warm, Welcoming
Commercial, Young, Natural, Friendly, Bright
Commercial, Upbeat, Young, Fresh
Commercial, Cheerful, Upbeat, Young, Fresh
Commercial, Bright, Light, Conversational, Happy
Commercial, Bright, Conversational, Lively
Commercial, Bright, Friendly, Young
Animation, Wacky, Character, Comedy
Essex, RP ('Received Pronunciation'), Yorkshire
Animation, Upbeat, Character, Bright
American, RP ('Received Pronunciation')
Character, Little Girl, Cute, Kid, Soft
RP ('Received Pronunciation')
Commercial, Young, Reassuring, Gentle, Soft, Natural
Commercial, Upbeat, Excited, Energetic, Happy, Friendly
Commercial, Serious, Authoritative, Reassuring

Animations