The link has been emailed to people on your list.
You can close this window by clicking "ok" below. From there, you can continue to view this artist, or leave the page.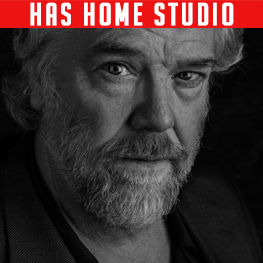 Persuasive, Matter-of-fact Style. Northern 40-55
About Bill
Great Northern artist. You may recognise Bill from 'Broadchurch' in which he played 'Laurie' or from 'This Time With Alan Partridge'..
Bill's Credits
This Time With Alan Partridge
Lady Macbeth
Downton Abbey
Broadchurch
United
Wolfblood
Monocled Mutineer
Ted Lasso
Coronation Street
Your filters will appear in here. To remove a filter, click the 'x'
Commercial, Showreel, Poetic
Northern, RP ('Received Pronunciation'), Straight
Documentary, Deep, Cool, Soft, Smooth
English, RP ('Received Pronunciation'), Straight
Commercial, Deep, Warm, Gravitas
RP ('Received Pronunciation')
Commercial, Authoritative, Gravelly, Husky, Deep, Gravitas
Commercial, Warm, Deep, Gravitas
Unibet By Players For Players
Commercial, Gritty, Husky, Cool
Commercial, Smooth, Warm, Friendly
Promo, Deep, Low, Gravitas
Commercial, Warm, Friendly, Assured
Commercial, Cool, Husky, Gravelly
Commercial, Gravitas, Cool, Dark
RP ('Received Pronunciation'), Straight
Hunters Of The South Seas
Documentary, Natural, Light, Smooth
RP ('Received Pronunciation'), Straight
Documentary, Smooth, Gravitas, Soft
RP ('Received Pronunciation'), Straight
Commercial, Deep, Gravitas, Soft
Commercial, Deep, Gravitas, Powerful
Commercial, Soft, Gravitas, Calm
Promo, Gravitas, Deep, Drama
Commercial, Warm, Gravitas, Soft
Commercial, Guttural, Gravelly, Dramatic
Commercial, Guttural, Gravelly, Dramatic
Commercial, Slow, Comforting, Soothing, Gravitas, Guttural
Commercial, Shouting, Reassuring, Lively, Upbeat
Commercial, Bright, Friendly, Genuine, Honest, Familiar
Commercial, Conversational, Cheerful, Friendly, Trustworthy
Middlesbrough, North East
Disability Discrimination Act
Commercial, Builder, Engaging, Interative, Clear, Easy
Promo, Relaxed, Guttural, Croaky, Warm, Rich
Geordie, Newcastle, Teeside
Commercial, Gravitas, Natural, Perky, Everyman
Game, Gameshow Host, Cheesy, Enthusiastic
Game, Guard, Angry, Gruff, Dumb, Comedy
Game, General, Authoritative, Stern
RP ('Received Pronunciation')
Game, Soldier, Authoritative, Screaming, Panicked
Commercial, Warm, Reassuring, Relaxed, Gravitas, Guttural
Documentary, Honest, Engaging, Assured
Narrative, Dramatic, Slow, Deliberate
Commercial, Warm, Reassuring, Rich, Gravitas, Resonance
Character, Game, Dark, Sombre, Gruff, Deep, Dramatic, Epic, Intense
Character, Husky, Gravelly, Melancholy, Dark
RP ('Received Pronunciation'), Straight
Character, Game, Heartfelt, Dramatic, Serious, Deep, Slow, Deliberate
Character, Narration, European, Dutch, Deep, Gravitas, Guttural, Game
Commercial, Gravitas, Warm, Reassuring
Game, Character, Gravitas, Husky, Raspy
Promo, Deep, Guttural, Cool, Intense
Commercial, Husky, Gruff, Authoritative, Gravelly, Guttural
Commercial, Flat, Guttural, Gruff
Newcastle, North East, Northern
Commercial, Aggresive, Manly, Gruff, Hoarse, Gravelly

Commercials
Documentary

Games

Acting