The link has been emailed to people on your list.
You can close this window by clicking "ok" below. From there, you can continue to view this artist, or leave the page.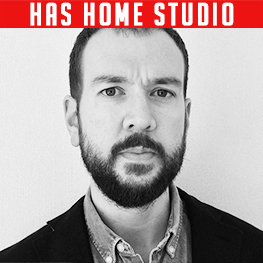 Male, 30s, Northern and RP, Commercial and Comedian.
About Ben
Ben is a comedy writer and script editor on some of Britain's best loved shows. He also performs comedy regulary in London, Edinburgh and once near Ripon.
Ben's Credits
Shooting Stars (Writing)
Have I Got News For You (Writing)
News Quiz (Writing)
Newsjack (Writing)
The Wow Wow Show (Writing)

Your filters will appear in here. To remove a filter, click the 'x'
Character and Accent Showreel
London, Manchester, Northern, RP ('Received Pronunciation'), Yorkshire
Showreel, Commercial, Gravitas
RP (Received Pronunciation) Showreel
Showreel, Smooth, Gravitas
RP ('Received Pronunciation'), Straight
Documentary, Upbeat, Informative, Friendly
Documentary, Informative, Straight, Natural
Commercial, Speed, Light, Upbeat
Commercial, Everyman, Natural
Commercial, Monster, Natural, Every Man
Commercial, Hardsell, Bright, Energy
Promo, Serious, Authoritative, Bold
Commercial, Conversational, Light, Friendly
Commercial, Slow, Thoughtful, Conversational
Colemans Mustard - Lighter
Commercial, Warm, Familiar
Commercial, Cool, Contemporary, Husky
Commercial, Bright, Friendly, Warm
Poem, Gravitas, Calm, Cool
Character, Comedy, Street, Lad, Bloke
Character, Hushed, Excited, Authoritative, Tough
Character, Comedy, Drab, Whimsical
Character, Creepy, Nasal, Angry, Grumpy
Character, Eton, Posh, Bumbling, Comedy, Up Tight
RP ('Received Pronunciation')
Character, Gruff, Dramatic, Deep, Husky
Character, Deep, Creepy, Sleazy, Comedy
Character, Comedy, Cockney, Lad, Dour, Football Manager
Character, RP, Posh, Clipped, Comedy, Fast, Pathe
Character, Posh, Pompous, Silly, Comedy, Confident
RP ('Received Pronunciation')
Character, Camp, Relaxed, Friendly, Conversational
Character, Boring, Comedy, Geek, Tour Guide
Character, Geek, Nerd, Awkward, Quizmaster, Comedy, Confident
Character, Comedy, Calm, Slow, Collected, Conversational, Boring
Character, Wizzard, Magician, Evil, Deep, Comedy, Dramatic
RP ('Received Pronunciation')
Character, Comedy, Gruff, Husky, Dry

Commercials