The link has been emailed to people on your list.
You can close this window by clicking "ok" below. From there, you can continue to view this artist, or leave the page.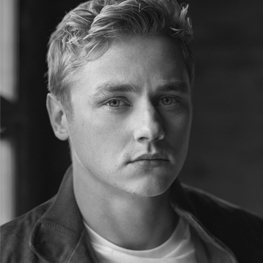 Young, Cool, Calm and Collected, RP and London
About Ben
A wonderfully talented rising star in the world of acting, and he has a great cool tone.
Ben's Credits
6 Underground
Bohemian Rhapsody
The Woman in White
Only the Brave
X-Men Apocalypse
The Girl Before
Pixie
Your filters will appear in here. To remove a filter, click the 'x'
Commercial, Character, Documentary
Acting, Emotions, Versatile, Energetic, Mysterious
RP ('Received Pronunciation')
Commercial, Cool, Upbeat, Conversational
Commercial, Cool, Conversational, Laid Back, Edgy, Attitude
Corporate, Relaxed, Informative, Engaging
Commercial, Rhyming, Energetic, Regular Guy, Cool
Game, Character, Goblin, Cockney, King, Posh, Regal, Upbeat
Cockney, RP ('Received Pronunciation'), Straight
Audio Book, Character, Narration, Wizzard, Engaging, London, Straight, Comedy

Acting