The link has been emailed to people on your list.
You can close this window by clicking "ok" below. From there, you can continue to view this artist, or leave the page.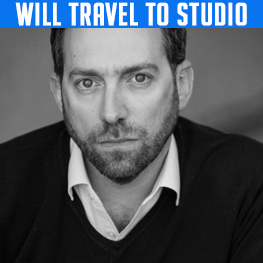 Cool, Young and Relaxed. Easy on the Ear
About Ben
Ben was born in North London. You may recognise Ben from the BBC drama 'Call the Midwife' in which he plays 'PC Peter Noakes' and 'Kevin Maxwell' in the drama 'Maxwell'.
Ben's Credits
SIlent Witness
Call the Midwife
Leap Year
Driver
Trinity
RocknRolla
The Passion
Band of Brothers
Your filters will appear in here. To remove a filter, click the 'x'
RP ('Received Pronunciation'), Straight
RP ('Received Pronunciation'), Straight
Commercial, Gravitas, Deep, Cool
Commercial, Contemporary, Edgy, Authoritative
Commercial, Warm, Smooth, Soft
Commercial, Upbeat, Regular Guy, Light
Commercial, Everyday Man, Boy Next Door, Natural
Commercial, Warm, Reassuring, Soft
Documentary, Soft, Soothing, Grand, Calm
Corporate, Dramatic, Husky, Gravitas
RP ('Received Pronunciation')
Commercial, Young, Natural, Friendly
Commercial, Smooth, Friendly, Warm
Commercial, Friendly, Bright, Cheerful, Sincere
Documentary, Enticing, Engaging, Assured
RP ('Received Pronunciation')
Commercial, Bright, Light, Upbeat, Conversational
Commercial, Serious, Husky, Dramatic, Cool
Commercial, Smooth, Relaxed, Rich, Classy
RP ('Received Pronunciation')
Commercial, Bright, Friendly, Familiar
Commercial, Reassuring, Genuine, Warm
Promo, Cool, Smooth, Husky, Authoritative, Confident

Commercials

Documentary

Corporate

Acting

Promos