The link has been emailed to people on your list.
You can close this window by clicking "ok" below. From there, you can continue to view this artist, or leave the page.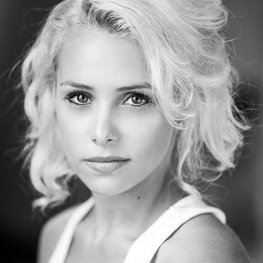 Husky, Sexy, Cool tones. 20-30.
About Becky
Rebecca is highly experienced in musical theatre, public speaking and also singing!
Becky's Credits
42nd Street (Stage)
Chicago (Stage)
Cinderella (Stage)
A Chorus Lane (Stage)
Your filters will appear in here. To remove a filter, click the 'x'
Commercial, Light, Friendly, Upbeat
Commercial, Bright, Powerful, Smooth
Commercial, Husky, Sexy, Cool
Commercial, Upbeat, Bright, Hard sell
Poem, Emotive, Husky, Soft
Documentary, Informative, Flat, Serious
Promo, Dramatic, Conversational, Serious
Promo, Upbeat, Fun, Young
Promo, Gossipy, Dramatic, Fun
Promo, Dark, Gossip, Mysterious
Commercial, Light, Conversational
Poem, Conversation, Deep, Thoughtful
Promo, Dark, Gossip, Mysterious
Promo, Conversation, Deep, Thoughtful