The link has been emailed to people on your list.
You can close this window by clicking "ok" below. From there, you can continue to view this artist, or leave the page.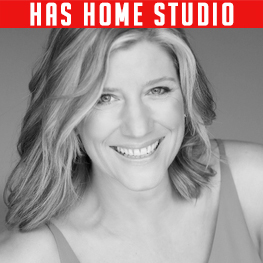 Husky, Smooth and Friendly with Warm, Rich, Highly Commercial Tones
About Athene
Athene had her TV debut in Vera series 5 and her Feature Night Bus won Best British Independent Film and Best Director at the British Independent Film Festival 2015.
Athene's Credits
Arifa
Vera
Collect Plus (Voice)
Olay (Voice)
Disney (Voice)
Kenco (Voice)

Your filters will appear in here. To remove a filter, click the 'x'
Character, Witch, Fairy, Old Guy, Narration
Northern, RP ('Received Pronunciation'), Straight
Commercial, Smooth, Rich, Sultry
Commercial, Conversational, Relaxing, Honest, Genuine, Warm
Commercial, Smooth, Warm, Rich, Gentle, Poetic
Cats of Cloudesley Square
Poem, Soft, Gentle, Rhyming, Poetic
Promo, Sinister, Mysterious, Dramatic
Promo, Serious, Dark, Dramatic
Acting, Monolgue, Calm, Thoughtful, Conversational, Adoring, Girlfriend
Commercial, Straight, Smooth, Considered, Radio
Commercial, Warm, Friendly, Reassuring
Character, Narration, Husky, Engaging, Storytelling
Commercial, Warm, Smooth, Soft
Amnesty International FGM
Commercial, Sincere, Flat, Authoritative
Richard E Grant - Deadly Sins
Promo, Dark, Smooth Serious
Promo, Wacky, Quirky, Kids, Upbeat
Nick Junior Weekday Mornings
Promo, Warm, Friendly, Kids
Animation, Fairy, Princess, Soft, Dreamy, Magical
RP ('Received Pronunciation')
Animation, Evil, Witch, Scary
RP ('Received Pronunciation')
Commercial, Light, Reassuring, Comforting, Sincere
Commercial, Cool, Fresh, Bright
Commercial, Light, Bright, Conversational
Promo, Eerie, Deep, Serious, Dramatic
Promo, Smooth, Soft, Mysterious
Commercial, Deep, Bright, Friendly, Cheerful
Commercial, Upbeat, Husky, Cool
Commercial, Light, Rich, Familiar, Natural
Commercial, Soft, Warm, Reassuring, Husky
Commercial, Friendly, Conversational, Deep
Promo, Rich, Authoritative, Deep, Smooth
Promo, Bright, Friendly, Happy, Charisma
Promo, Slow, Serious, Dramatic, Intense
Promo, Warm, Conversational, Natural
Promo, Dark, Sinister, Bright, Upbeat, Friendly
Commercial, Warm, Informative, Natural, Relaxed
Commercial, Bright, Conversational, Genuine, Natural
Commercial, Friendly, Warm, Smooth

Commercials

Promos