The link has been emailed to people on your list.
You can close this window by clicking "ok" below. From there, you can continue to view this artist, or leave the page.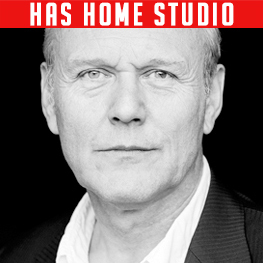 Warm, Rich, Charming Tones. Instantly Recognisable 40-60
About Anthony
Anthony has a successful career with regular TV appearances and stage roles, including leads at the Royal National Theatre.
Anthony's Credits
The Stranger
The Split
Vanity Fair
Buffy the Vampire Slayer
Merlin
The Iron Lady
Little Britain
Dr Who
Ted Lasso
Bridgerton
Your filters will appear in here. To remove a filter, click the 'x'
Commercial, Showreel, Deep, Warm
Narrative, Relaxing, Calm, Engaging
RP ('Received Pronunciation')
Commercial, Bright, Resonant, Warm
Commercial, Dark, Moody, Gravitas
Commercial, Bright, Fresh, Light
Commercial, Warm, Rich, Friendly
Giles (Buffy the Vampire Slayer)
Drunk, Comedy, Conversational, Jolly
RP ('Received Pronunciation')
RP, Posh, Worried, Trailer
RP ('Received Pronunciation')
RP, Priminister, Comedy, Nervous, Worried
RP ('Received Pronunciation')
Authoritative, Confident, Stern
RP ('Received Pronunciation')
Dad, Snobby, Condescending, Comedy, Sarcastic
RP ('Received Pronunciation')
RP ('Received Pronunciation')
RP ('Received Pronunciation')
RP ('Received Pronunciation')

Acting