The link has been emailed to people on your list.
You can close this window by clicking "ok" below. From there, you can continue to view this artist, or leave the page.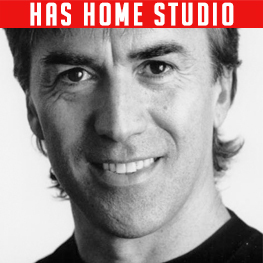 About Angelo
A very successful Italian voice over artist. Great versatility, from deep, warm and velvety to high pitched cartoon warbles from sexy to dark and scary.
Angelo's Credits
The voice of Versace worldwide for second year running.
Voice of The Great Frostini in Chugginton (animation).
UK commercial credits include Napolina, Ferrari, Disaronno, M&S and more...

Your filters will appear in here. To remove a filter, click the 'x'
Enthusiastic, Commercials
Warm, Natural, enticing, Commercials
Animation, Character, Fun, Bright, Deep, Jolly, Ice Cream Salesman
Commercial, Deep, Gravitas
Commercial, Resonance, Deep
Commercial, Serious, Deep, Resonance
Impression, Conversational
Robert DeNiro 9-11 Memorial
Narration, Serious, Straight, Gravitas

Documentary

Commercials

Animations

Dubbing

Promos