The link has been emailed to people on your list.
You can close this window by clicking "ok" below. From there, you can continue to view this artist, or leave the page.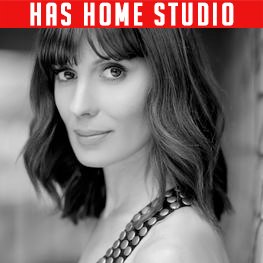 Friendly, Warm, Versatile Australian 25-45
About Angela
Angela is from Queensland, Australia. You might remember her from the Reality TV Show "Im A Celebrity" or for her roles in "Criminal Audition" and "The Modern Way"
Angela's Credits
I'm a Celebrity, Get Me Out of Here!
Mnemophrenia
Love Online
Criminal Audition
The Modern Way
Campaigns: Singapore Airlines, Macleans, Dyson, BP
Your filters will appear in here. To remove a filter, click the 'x'
Showreel, Commercial, Bright, Upbeat
Australian, English, RP ('Received Pronunciation'), Straight
Introduction to Synaptic Software
Synaptic Introduction to Web Services
Corporate, Smooth, Soft, Natural
Theres Nothing Like Australia (Singapore Airlines)
XL-S Medical Direct - How it Works copy