The link has been emailed to people on your list.
You can close this window by clicking "ok" below. From there, you can continue to view this artist, or leave the page.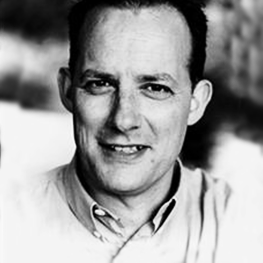 Very Versatile, Commerially Mid Range with Plenty of Character. 35-50
About Andy
Have a listen to Andy's Accent Showreel. Andy has appeared in a number of television programmes over the years including 'Cold Feet' and 'My Family'.
Andy's Credits
Red Dwarf: The Movie
Brand Spanking New Show
Blind Men
Micky Love
My Family
Your filters will appear in here. To remove a filter, click the 'x'
Game, Showreel, Character, Acting
Documentary, Intense, Engaging, Energetic
Documentary, Dramatic, Exciting, Upbeat
RP ('Received Pronunciation'), Straight
Character, Conversational, Comedy
RP ('Received Pronunciation')
Promo, Deep, Serious, Cool
Character, Comedy, Conversational
Character, Commentator, Excited
Acting, Character, Comedy, Commentator
Character, Creepy, Weird, Annoying
RP ('Received Pronunciation')
Comedy, Engaging, Acting, Hillbilly
Commercial, Comedy, Character, Narration
Northern, RP ('Received Pronunciation'), Straight
F1 Motor Racing Commentator
Character, Cool, Commentator
Commercial, Acting, Conversational, Comedy
RP ('Received Pronunciation'), Straight
Character, Hillbilly, Excited
On The Blog Andrew Glasgow
Radio Play, Acting, Lisp, Excited
Character, Angry, Arguing, Frustrated
On The Blog At the Airport with Mother
Radio Play, Acting, Conversational, Comedy
Character, Nerd, Geeky, Comedy, Lisp
Posh, RP ('Received Pronunciation')
Character, Commentator, Energetic, Loud
Commercial, Fast Pace, Comedy, Conversational
Commercial, Bright, Smooth
Commercial, Hard Sell, Excited
Commercial, Bright, Friendly, Upbeat
Commercial, Engaging, Informative
Commercial, Hard Sell, Excited
Commercial, Character, Army Corporal, Shouting
RP ('Received Pronunciation')
Commercial, Friendly, Informative, Relaxed
Commercial, Conversational, Cool, Informative
Horsham, South East, Straight, Sussex
Commercial, Bright, Comedy, Conversational
RP ('Received Pronunciation')
Legal, Speed Read, Comedy, Smooth
Character, Dumb, Stupid, Deep
Batman, Impressions, Horse Racing, Arcade Caller
American, RP ('Received Pronunciation')
Gangster, Passer By, Scared, Angry
Game, Cheesy, Gameshow Host, Cheesy, Upbeat
RP ('Received Pronunciation')
Game, Soldier, Authoritative, Shouting
Guard, Dumb, Wizard, Grumpy
Cockney, RP ('Received Pronunciation')
Colonel, Army, Running, Authoritative
RP ('Received Pronunciation')
Game, Soldier, Guide, Dying
Promo, Upbeat, Cool, Informative
Character, Salesman, Dodgy, Dishonest
Character, Salesman, Hard Sell, Cheesy
RP ('Received Pronunciation')
Commercial, Energetic, Conversational
Commercial, Commentator, Energetic
Acting, Comedy, Lisp, Character, Lecturer
Commercial, Deep, Informative, Smooth
Horsham, South East, Straight, Sussex
Character, Comentator, Excited
Commercial, Endline, Authoritative
Horsham, South East, Straight, Sussex
Commercial, Informative, Dramatic, Powerful
Commercial, Smooth, Relaxed, Natural, Trustworthy
RP ('Received Pronunciation'), Straight
Commercial, Bright, Upbeat, Friendly, Conversational, Honest
RP ('Received Pronunciation'), Straight
Commercial, Cool, Resonance, Resonance
RP ('Received Pronunciation'), Straight
Corporate, Engaging, Straight, Mid Range
RP ('Received Pronunciation'), Straight
Corporate, Light, Enticing, Engaging
RP ('Received Pronunciation'), Straight
Character, Friendly, Conversational

Promos

Acting

Commercials

Animations

Documentary