The link has been emailed to people on your list.
You can close this window by clicking "ok" below. From there, you can continue to view this artist, or leave the page.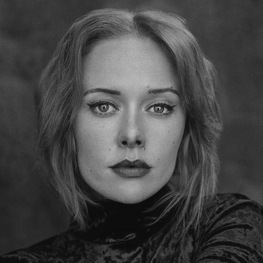 Soothing RP and Northern with great versatility
About Amelia
Amelia was raised in South East London to northern parents. Amelia is a revelation in The Haunting Of Bly Manor.
Amelia 's Credits
The Blind
Leopard Skin
The Haunting Of Bly Manor
Phea
The Darkness

Your filters will appear in here. To remove a filter, click the 'x'
Promo, Commercial, Upbeat
RP ('Received Pronunciation')
Warm, Smooth, Aspirational
RP ('Received Pronunciation')
Conversational, Acting, Emotions
Acting, Emotions, Impressions, Character, Versatile
Conversational, Natural, confident
Acting