The link has been emailed to people on your list.
You can close this window by clicking "ok" below. From there, you can continue to view this artist, or leave the page.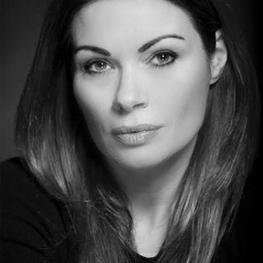 Bright and confident. Native Northerner. 20-35
About Ali
Ali is known for such films as Shanghai Knights, The Woman in Black and Auf Wiedersehen Pet. She is also currently starring in Coronation Street.
Ali's Credits
Murphy's Law: Reunion
Shanghai Knights
The Woman in Black
Auf Wiedersehen Pet
Coupling
Cold Feet
Victoria Wood
Your filters will appear in here. To remove a filter, click the 'x'
Commercial, Light, Friendly, Natural
Character, Everywoman, Conversational
Commercial, Deep, Upbeat, Cool
Commercial, Natural, Friendly
Commercial, Natural, Friendly, Upbeat
Commercial, Upbeat, Family, Fun
Commercial, Deep, Seductive, Sexy
Commercial, Midrange, Soft, Smooth
Commercial, Soft, Sexy, Smooth
Commercial, Deep, Rich, Smooth
Commercial, Natural, Conversational, Soft
Commercial, Confident, Natural, Conversational
Audio Book, Narration, Friendly, Engaging
Promo, Sexy, Seductive, Soft

Various