The link has been emailed to people on your list.
You can close this window by clicking "ok" below. From there, you can continue to view this artist, or leave the page.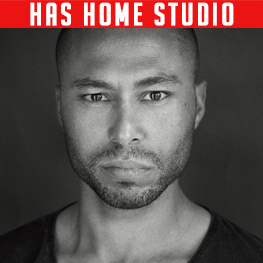 A Gravitas that exudes Cool, Conversational to Serious Drama
About Alexis
Alexis can slide between London and Straight RP, from a relaxed conversational everyman tone, through serious and engaging, right up to 11.
Alexis's Credits
Cyberpunk (Video game)
Outlander
Star Wars Battlefront II (Video game)
Lego Marvel Superheroes 2 (Video game)
Your filters will appear in here. To remove a filter, click the 'x'
Commercial, Showreel, Cool, Conversational, Poetic, Dramatic, Upbeat
London, RP ('Received Pronunciation'), Straight
Documentary, Conversational, Friendly, Light, Engaging
Commercial, Cool, Gruff, Edgy
Commercial, Poetic, Smooth, Friendly, Cool
Commercial, Cool, Energetic
Commercial, Conversational, Cool, Dramatic
Commercial, Upbeat, Brash, Big
Commercial, Conversational, Mid Range, Relaxed, Everyman, Cool
Commercial, Conversational, Cool, Relaxed, Friendly
Commercial, Cool, Authoritative
Commercial, Upbeat, Friendly, Bright, Cool

Commercials

Promos

Games

Dubbing

Acting