The link has been emailed to people on your list.
You can close this window by clicking "ok" below. From there, you can continue to view this artist, or leave the page.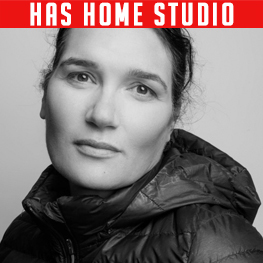 Cool, Confident and Calm Versatile Scottish Actress. 30+
About Valerie
Valerie can do various Scottish accents and also English. Valerie is currently filming the latest season of 'Succession' for HBO.
Valerie's Credits
Lip Service
Made of Honour
The Crow Road
The Deal
Complicity
Saving Grace
One More Kiss
Your filters will appear in here. To remove a filter, click the 'x'
Various, Distinctive, Showreel
Promo, Smooth, Soft, Sincere
Commercial, Authoritative, Conversational, Witty, Bold
Glenfiddich Experimental Series
Commercial, Flat, Cool, Smooth
Introducing Microsoft Lumia
Commercial, Warm, Calm, Authoritative
Promo, Soft, Breathy, Relaxing
Commercial, Soft, Reflective
Commercial, Smooth, Informative, Authoritative
National Geographic Earth Day Water
Commercial, Bright, Informative, Fresh
Commercial, Friendly, Relaxing, Soft, Warm,
Commercial, Smooth, Dreamy, Breathy
Promo, Relaxing, Dreamy, Smooth
Commercial, Hard, Edgy, Cool
Promo, Seductive, Soft, Dreamy
Promo, Cool, Smooth, Sexy
Commercial, Warm, Conversational, Soft,
Commercial, Soft, Attitude, Authoritative
Commercial, Smooth, Cool, Informative
Commercial, Warm, Friendly, Informative
Commercial, Soothing, Relaxed, Friendly
Commercial, Engaging, Informative, Bright
RP ('Received Pronunciation')
Promo, Engaging, Soft, Relaxed, Informative
The Man Who's Arms Exploded
Documentary, Dramatic, Engaging, Cool
Commercial, Serious, Authoritative, Concerned
Commercial, Friendly, Soft, Informative
Commercial, Soft, Smooth, Informative
Commercial, Smooth, Informative, Legal, Speed Read
Promo, Poem, Soft, Soothing, Smooth

Promos

Commercials

Acting

Singing

Documentary