The link has been emailed to people on your list.
You can close this window by clicking "ok" below. From there, you can continue to view this artist, or leave the page.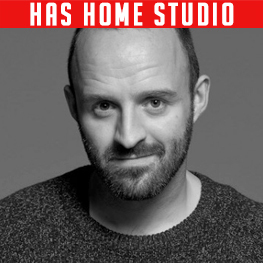 Mid-Range, Easy on the Ear, with Comedic Versatility
About Tom
Just some of the accents Tom can do... Mancunian, Cockney, Posh, American, Irish. You may recognise Tom from recent television shows such as White Gold, George Gently, Ill Behaviour, Babylon, Siblings and Plebs.
Tom's Credits
The Strays
After Life
Showtrial
Sceptred Isle
Feel Good
Sister Boniface
This Is England
Your filters will appear in here. To remove a filter, click the 'x'
Promo, Commercial, Upbeat
RP ('Received Pronunciation')
Showreel, Upbeat, Promo, Commercial
London, Northern, Straight
Commercial, Gravitas, Cool, Natural, Versatile, Conversational, Character
Showreel, Commercial, Cool, Upbeat, Conversational
Comedy Character Showreel
Character, Comedy, Conversational, Elderly, Old Man, Everyman
Game, Showreel, Character, Acting, Versatile
Documentary, Earnest, Engaging, Warm
warm, smooth, aspirational
RP ('Received Pronunciation')
Discovery promo - GAS extreme customs
RP ('Received Pronunciation')
Gabriel Grub and the Goblin - AudioBook
AudioBook, Friendly, Smooth
RP ('Received Pronunciation')
Great Romance - Channel Promo 1
RP ('Received Pronunciation')
Great Romance - Channel Promo 2
RP ('Received Pronunciation')
Promo, Commercial, Upbeat
RP ('Received Pronunciation')
RP ('Received Pronunciation')
RP ('Received Pronunciation')
Powerful, Confident, Bold
RP ('Received Pronunciation')
Will Fern extract - Audio Book (west country accent)
AudioBook, Confident, Trustworthy
cool, northern, inspiring
Character, Comedy, Camp, Horse, Silly, Fun, Bold
RP ('Received Pronunciation')
Switch on Brexit Business
Commercial, Warm, Rich, Calm, Reassuring
Commercial, Warm, Intimate, Conversational, Rich
Commercial, Warm, Intimate, Conversational, Upbeat, Energetic
Commercial, Character, Bright, Light, Friendly Endline
Commercial, Endline, Warm, Reassuring, Friendly, Conversational
Commercial, Character, Endline, Fun, Bright, Warm
Promo, Warm, Authoritative, Cool
RP ('Received Pronunciation'), Straight
Commercial, Character, Comedy, Light, Everyman
Philips Shavers (Star Wars The Last Jedi edition)
Strong, Serious, Authoritative
Commercial, London, Upbeat, Everyman
Commercial, Upbeat, Conversational, Builder
Commercial, Friendly, Natural, Warm
Commercial, Cool, Inspirational, Building
Commercial, Husky, Gravitas, Deep, Cool
Commercial, Smooth, Cool, Natural, Honest, Genuine
Commercial, Mid Range, Warm, Genuine
Commercial, Smooth, Classy, Conversational
RP ('Received Pronunciation')
Commercial, London, Cool, Soft, Conversational
Commercial, Bloke, Confident, Bold, Strong
Commercial, Cool, Edgy, Upbeat, Energy
Powerful, Authoritative, Cool
Corporate, Call to Arms, Inspirational
Commercial, Everyman, Authoritative, Bloke
Commercial, Suave, Classy, Storytelling, Narrative
RP ('Received Pronunciation')
Narration, Audio Book, Conversational, Cool, Relaxed, Warm, Smooth
Western Union Billion Bank Accounts
Commercial, Fast, Articulate, Clear, Bright
Commercial, Regular Guy, Bright, Friendly
Commercial, Upbeat, Energetic, Bright, Lively
Commercial, Regular Guy, Friendly, Deep, Gravelly
RP ('Received Pronunciation')
Commercial, Regular Guy, Cool, Husky, Authoritative, Aspirational
Commercial, Cool, Laid Back, Gravitas, Conversational, Inspirational
Character, Every Man, Boyfriend, Straight, Friendly
Commercial, Sexy, Smooth, Laidback
RP ('Received Pronunciation')
Promo, Upbeat, Lively, Friendly, Enthusiastic
Commercial, Cool, Authoritative, Tough
Commercial, Hard Sell, Upbeat, Bloke, Intense
Cockney, East End, London
Commercial, Young, Light, Friendly
Commercial, Gravelly, Gruff, East End, Husky, Deep
Cockney, East End, London
Commercial, Mid Range, Guttural, Husky
Commercial, Warm, Cool, Relaxed
Commercial, Informative, Relaxed, Soft
Commercial, Informative, Down to Earth, Genuine
Commercial, Comedy, Character, Dog
RP ('Received Pronunciation')
Commercial, Deep, Hard Sell, Cheesy, Comedy, Husky
Commercial, Character, Butcher, Bright, Conversational, Friendly, Welcoming
Commercial, Conversational, Bright, Cool
Commercial, Happy, Guttural, Friendly
RP ('Received Pronunciation'), Straight
Commercial, Happy, Bright, Informative
Character, Dramatic, Detective, Gruff, Tough, Monologue
Commercial, Energy, Upbeat, Hard Sell, Young
Commercial, Serious, Informative, Dramatic, Heartfelt
Commercial, Cool, Excited, Hard Sell
Commercial, Gravelly, Warm, Reassuring
Character, Old Man, Whistle, Comedy, Frail
Promo, Smooth, Honest, Warm, Empathetic
Yesterday Who Do You Think You Are
Promo, Warm, Smooth, Friendly, Excited
Legal, Light, Honest, Informative
Commercial, Natural, Genuine, Familiar, Everyman
Character, Boss, Comedy, Angry, Conversational, Natural, Non Voice Over, Real
Commercial, Character, Cheeky, Grinning, Comedy, Lad
Commercial, Upbeat, Hard Sell, Cool, Loud, Music
Commercial, Smooth, Intellectual, Guttural
Commercial, Bright, Genuine, Midrange
Commercial, Upbeat, Fast, Hard Sell
Commercial, Smooth, Resonance, Friendly
Commercial, Friendly, Warm, Calm
Commercial, Chatty, Resonance, Rich
Commercial, Smooth, Soothing, Relaxed
RP ('Received Pronunciation')
Commercial, Happy, Friendly, Upbeat
Promo, Relaxing, Honest, Genuine
RP ('Received Pronunciation'), Straight
Promo, Cool, Excited, Cheerful
Commercial, Reassuring, Relaxed, Friendly
Commercial, Friendly, Informative, Bright
RP ('Received Pronunciation'), Straight
Commercial, Clear, Distinguished, Relaxed
Commercial, Warm, Friendly, Relaxed
RP ('Received Pronunciation')
Promo, Warm, Close, Familiar
Commercial, Bright, Upbeat, Assured, Natural
Character, Accent, Animation
Commercial, Gravitas, Cool, Husky, Rough
Character, Loud, Brash, Aggressive
Character, Regular Guy, Policeman, Cop
Character, Comedy, Funny, Chatty, Aggressive
Character, Accent, Animation
Character, Accent, Animation
Character, Accent, Animation
Character, Accent, Animation
Character, Accent, Animation
Character, Accent, Animation
Character, Accent, Animation
Character, Accent, Animation
RP ('Received Pronunciation')
Character, Guttural, Gruff, Aggressive
RP ('Received Pronunciation'), Straight
Character, Whacky Criminal, Idiot, Stooge, Cartoon
RP ('Received Pronunciation')
Character, Posh, Spanish, Comedy, Silly, Nasal
RP ('Received Pronunciation'), Spanish
Character, Everyman, Regular Guy, Mid Range, Ordinary
Promo, Exciting, Husky, Epic
Commercial, Cool, Attitude, Upbeat
Commercial, Delicate, Calm, Relaxed
Promo, Conversational, Warm, Friendly, Continuity
Commercial, Upbeat, Cool, Energetic
Commercial, Conversational, Warm, Friendly
Commercial, Cool, Dramatic, Deep
Commercial, Bright, Friendly, Light
Commercial, Cool, Calm, Husky
Commercial, Bright, Chatty, Regular Guy, Fun
Commercial, Cool, Regular Guy, Natural
Commercial, Serious, Heartfelt, Rich, Warm
Game, Batman, Joker, Mr Freeze, Penguin, Ringmaster, Horse Racing
Game, Gameshow Host, Cheesy, Wacky
RP ('Received Pronunciation')
Game, Soldier, Running, Angry
Game, Army Colonel, Soldier, Authoritative
RP ('Received Pronunciation')
Game, Detective, Curious, Inquisitive, Poroit
Game, Panicked, Worried, Stern, Assured
Game, Guard, Wizard, London, Cockney, Idiot
Character, Farmer, Everyman, Familiar, Army
Character, Jolly, Cheerful, Confident, Comedy
Devon, Plymouth, West Country
Character, Mumbling, Soft, Nervous
Character, Camp, Chatty, Comedy, Arrogant
Character, Posh, Comedy, Smarmy, Chirpy
RP ('Received Pronunciation')
Character, Comedy, Lad, Geezer
Character, Elderly, Old, Croaky, Comedy, Swinger, Fun
RP ('Received Pronunciation')
Character, Lisp, Creepy, Awkward, Funny, Speech Impediment
Character, Brash, Comedy, Husky
Character, Dad, Nervous, Worried, Uneasy
Character, Comedy, Direct, Confident, Army, Top Gear
RP ('Received Pronunciation')
Character, Geek, Gamer, Aggressive, Grumpy, Comedy, Nasal
Character, Plumber, Comedy, Lad, Mate, Geezer
Character, Hippie, Comedy, Rambling, Soft

Comedy

Acting

Commercials

Promos

Documentary