The link has been emailed to people on your list.
You can close this window by clicking "ok" below. From there, you can continue to view this artist, or leave the page.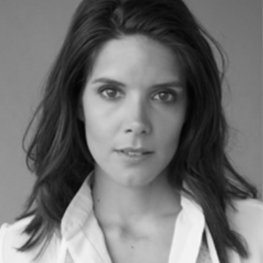 Soft Authoritative Warmth
About Sonya
A wonderfully talented actress with a flawless American accent to match her naturally warm RP.
Sonya's Credits
The Man Who Fell To Earth
Lodge 49
The Woman In White
Humans
The Rebel
Vera
The Paradise
Your filters will appear in here. To remove a filter, click the 'x'
Showreel, Commercial, Bright, Upbeat
RP ('Received Pronunciation')
Commercial, Cool, Natural, Conversational, Aspirational, Bright
Showreel, Commercial, Bright, Upbeat, Intense, Northern, Geordie
Documentary, Warm, Natural, Conversational
RP ('Received Pronunciation')
Commercial, Conversational, Light, Friendly, Warm, Informative
RP ('Received Pronunciation')
Commercial, Conversational, Light, Friendly, Warm
RP ('Received Pronunciation')
Commercial, Upbeat, Exciting, Confident, Friendly. Defiant
RP ('Received Pronunciation')
Commercial, Conversational, Light, Friendly, Warm
RP ('Received Pronunciation')
Commercial, Conversational, Friendly, Smooth
RP ('Received Pronunciation')
Promo, Authoritative, Cool, Intense
RP ('Received Pronunciation')
Game, Character, Serious, Dramatic, Intense
RP ('Received Pronunciation')
Commercial, Conversational, Light, Friendly, Warm
Commercial, Upbeat, Exciting, Confident, Friendly, Happy
Commercial, Conversational, Light, Friendly, Warm, Informative
Documentary, Conversational, Informative, Light, Engaging
Commercial, Cool, Conversational, Strong
Promo, Upbeat, Energetic, Bright, Fun,
Commercial, Conversational, Light, Friendly, Warm
Commercial, Smooth, Rich, Warm
Documentary, Warm, Natural, Conversational
Promo, Bright, Cheerful, Upbeat
Promo, Authoritative, Cool, Intense