The link has been emailed to people on your list.
You can close this window by clicking "ok" below. From there, you can continue to view this artist, or leave the page.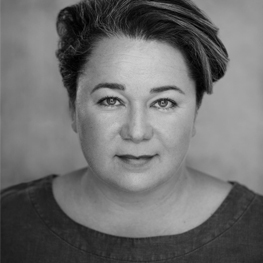 Impressive Range, Young and Fresh to Mid Range and Warm
About Shelley
Shelley is an actress originally from Yorkshire and can deliver scripts in Northern, Straight and American accents.
Shelley's Credits
Suffragette
Vampire Academy
Bad Education
Benidorm
The Increasingly Poor Decisions of Todd Margaret
Your filters will appear in here. To remove a filter, click the 'x'
American, Northern, Straight
London, Northern, Straight
Showreel, Accent, Various
American, Northern, Straight
Commercial, Hard Sell, Upbeat, Fast
Commercial, Inspiring, Building, Hopeful, Smooth, Rich
Commercial, Husky, Slow, Gentle, Poetic
Commercial, Reassuring, Trustworthy, Warm
Commercial, Cool, Laidback, Young
Commercial, Natural, Warm, Mum, Friendly
Commercial, Friendly, Warm, Natural, Mum
Commercial, Upbeat, Sell, Energetic, Friendly
Commercial, Natural, Conversational, Excited, Building, Comedy, Character
Commercial, Young, Brash, Happy
Commercial, Smooth, Sexy, Warm
Legal, Energetic, Upbeat, Bright, Fast
Legal, Smooth, Speed Read, Warm
Legal, Fast Read, Speed Read
Commercial, Young, Bright, Friendly
Legal, Speed Read, Fast Read
Commercial, Informative, Straight, Matter of Fact
Promo, Pathe, Clipped, Friendly
RP ('Received Pronunciation')
Promo, Bright, Fun, Excited
Commercial, Kids, Excited, Engaging, Fun, Energetic
Promo, Upbeat, Intriguing, Rising, Cool
Promo, Cool, Edgy, Attitude
Promo, Young, Conversational, Informative, Fast
Commercial, Cool, Upbeat, Imaging
Animation, Street, Young, Comedy, Mocking
Animation, Jolly, Young, Giggling
Animation, Singing, Young, Happy
Animation, Algie, Boy, Sad, Little, Naive
Commercial, Sinister, Dark, Attitude, Edgy, Dramatic, Conversational
Documentary, Natural, Friendly, Bright
Promo, Cool, Upbeat, Imaging
Promo, Upbeat, Intriguing, Rising
Promo, Kids, Excited, Engaging, Fun, Energetic
Promo, Bright, Fun, Excited
Promo, Pathe, Clipped, Friendly
RP ('Received Pronunciation')
Commercial, Warm, Authoritative, Honest
Commercial, Young, Brash, Happy
Commercial, Sexy, Sultry, Young, Light, High, Deep, Authoritative
Commercial, Natural, Conversational, Excited, Building, Comedy, Character
Commercial, Young, Upbeat, Selly
Commercial, Bright, Young, Upbeat, Engaging, Enthusiastic

Acting

Animations

Documentary