The link has been emailed to people on your list.
You can close this window by clicking "ok" below. From there, you can continue to view this artist, or leave the page.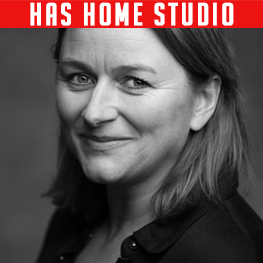 Versatile Actress with a Wide Range of Accents & Characters. 20-40
About Rosie
You can record Rosie in either Bath or London. You may recognise Rosie as 'Pelageya' in the television series 'A Young Doctor's Notebook' or as 'Helen' in the sitcom 'Pat and Cabbage'.
Rosie's Credits
Hunderby
Prey
Inside No. 9
The Enfield Haunting
Young Doctors Notebook
Your filters will appear in here. To remove a filter, click the 'x'
Showreel, Natural, Light Various
Showreel, Comedy, Versatile, Quirky
Showreel, Accents, Versatile, Quirky
American, Irish, Liverpool, Northern
Documentary, Smooth, Informative
Commercial, Bright, Upbeat, Conversational
RP ('Received Pronunciation')
Commercial, Smooth, Friendly, Light
Commercial, Soft, Smooth, Caring
Poem, Natural, Calm, Thoughtful
Children On The Front Line
Documentary, Serious, Informative, Sympathetic
Commercial, Warm, Friendly, Natural
Commercial, Bright, Light, Friendly
Character, Accent, Comedy
Character, Comedy, Conversational, Relieved
Character, Comedy, Dreary, Simple
Character, Genuine, Conversational, Thoughtful
Character, Embarrased, Nervous
Commercial, Comedy, Conversational
Commercial, Friendly, Upbeat
Commercial, Gossip, Conversational
Commercial, Upbeat, Friendly
Commercial, Comedy, Chatty, Gossip
Commercial, Friendly, Informative
Commercial, Conversational, Energetic
Character, Comedy, Excited, Confident
RP ('Received Pronunciation')
Character, Comedy, Saucy, Happy, Giggling
Commercial, Young, Nerdy, Conversational
Commercial, Character, Annoyed
Commercial, Character, Upset, Comedy
Commercial, Comedy, Nervous, Conversational
Commercial, Gossip, Fast, Chatty
Commercial, Energetic, Enthusiastic, Chatty
Commercial, Light, Friendly, Casual, Enticing
Commercial, Warm, Conversational, Relaxed, Approachable
Commercial, Cheerful, Reassuring, Honest

Commercials