The link has been emailed to people on your list.
You can close this window by clicking "ok" below. From there, you can continue to view this artist, or leave the page.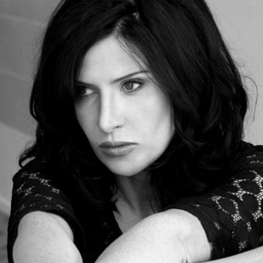 Highly Versatile with many Accents and Characters. Naturally Light and Upbeat. 15 - 80
About Ronni
Ronni was born in Troon, South Ayrshire, so her Scottish accent comes naturally. Ronni is a talented writer and producer and you may recognise Ronni as 'Judith' in 'Last Tango in Halifax'.
Ronni's Credits
Midsomer Murders
Skins
Hope Springs
The Trip to Italy
Ronni Ancona & Co.
The Big Impression
Last Tango in Halifax
Your filters will appear in here. To remove a filter, click the 'x'
Comedy & Character Showreel
Showreel, Comedy, Character, Quirky, Versatile
Commercial, Bright, Warm, Light
Commercial, Natural, Conversational, Upbeat
LIDL - Everyday Low Prices
Commercial, Light, Friendly, Upbeat
Commercial, Soft, Natural, Smooth
Commercial, Smooth, Warm, Assured
Commercial, Friendly, Warm, Smooth
Commercial, Comedy, Fast Read
Animation, Character, Mayor, News Reporter
American, RP ('Received Pronunciation')
Commercial, Authoritative, Excited
Impression, Comedy, Conversational
Character, Comedy, Acting, Quirky
Posh, RP ('Received Pronunciation')
Ruby Wax and Jennifer Saunders
Impression, Comedy, Conversational
Commercial, Comedy, Soft, Sexy
Documentary, Friendly, Bright, Soft
RP ('Received Pronunciation'), Straight
Commercial, Friendly, Informative, Soft
Commercial, Smooth, Endline, Informative
Commercial, Comedy, Informative, Conversational, Quirky
Commercial, Friendly, Upbeat, Bright
TalkSport Doctors Surgery
Commercial, Comedy, Answerphone Recording
Commercial, Posh, Conversational, Upset, Comedy
RP ('Received Pronunciation')
Commercial, Fast Read, Hard Sell, Energetic
Commercial, Authoritative, Informative
Ayreshire, Scottish, Troon

Commercials

Animations

Acting

Documentary