The link has been emailed to people on your list.
You can close this window by clicking "ok" below. From there, you can continue to view this artist, or leave the page.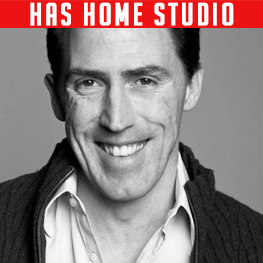 Instantly Recognisable with Incredible Range. Warm, Rich, Neutral Commercials to Accents and Characters. 30 - 60
About Rob
Rob Brydon has become synonymous with British comedy after bursting on to our screens in Marion and Geoff. His showreel demonstrates his exceptional range, comic timing and versatility.
Rob's Credits
The Trip
The Gruffalo (Voice)
Gavin & Stacey
The Rob Brydon Show
Would I Lie to You?
Marion and Geoff
Your filters will appear in here. To remove a filter, click the 'x'
Documentary, Engaging, Friendly, Welcoming, Relaxed
Commercial, Everyday Man, Calm, Understanding
Commercial, Warm, Reassuring, Soft
Commercial, Friendly, Bright, Soft
Impression, High, Nasal, Excited
Character, Quirky, Comedy
Character, Charming, Friendly
RP ('Received Pronunciation')
Character, Shouting, Excited, Fast, Comedy
Character, Olympics, Conversational, Athletics
Commercial, Upbeat, Hard Sell, Happy
Commercial, Regular Guy, Natural, Conversational
Kelloggs Choco Cornflakes
Commercial, High, Upbeat, Excited, Hard Sell
Commercial, Authoritative, Confident, Strong, Fast
Commercial, Conversational, Relaxed, Chatty, Bright, Light, Engaging
Commercial, Smooth, Warm, Relaxed, Natural
Commercial, Comedy, Conversational, Regular Guy
Acting, Comedy, Soft, Regular Guy
Acting, Conversational, Comedy, Regular Guy
Acting, Comedy, Impression

Commercials

Acting

Animations