The link has been emailed to people on your list.
You can close this window by clicking "ok" below. From there, you can continue to view this artist, or leave the page.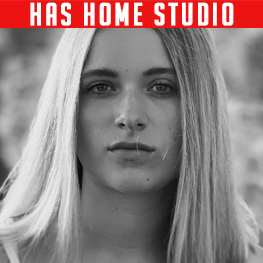 Cool, Young & Fun Teenager with Bags of Energy
About Parker
Parker is over 16 so does not require a child's license.
Parker's Credits
Media Credits coming soon

Your filters will appear in here. To remove a filter, click the 'x'
RP ('Received Pronunciation'), Straight
Commercial, Conversational, Girl Next Door, Relaxed, Young, Natural, Honest
Commercial, Bright, Upbeat, Young
Promo, Young, Natural, Conversational, Friendly
Commercial, Cool, Conversational, Flat, Edgy, Young
Promo, Young, Dramatic, Serious, Tense
Commercial, Upbeat, Hard Sell, Cool, Young, Edgy
Character, Game, Dramatic, Intense, Peril, Danger, Desperate
Game, Character, Dramatic, Intense, Peril, Danger, Desperate
Commercial, Character, Character, Regular Woman, Conversational, Young
Commercial, Friendly, Conversational, Young, Bright
Animation, Authoritative, Dramatic, Character
Commercial, Upbeat, Conversational, Causal, Friendly
RP ('Received Pronunciation'), Straight
Commercial, Friendly, Character, Comedy, Young, Conversational
RP ('Received Pronunciation'), Straight
Promo, Cool, Fun, Upbeat, American
Commercial, Soft, Friendly, Conversational
RP ('Received Pronunciation'), Straight