The link has been emailed to people on your list.
You can close this window by clicking "ok" below. From there, you can continue to view this artist, or leave the page.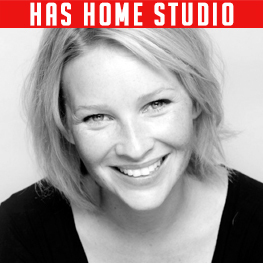 Bubbly Welsh Lass with Versatility and Great Comedy Timing
About Joanna
Jo was born in Swansea, Wales. Jo has a brilliant voice for animations and has voiced the children's television programmes 'Poppy Cat' and 'Q Pootle 5'.
Joanna's Credits
Gavin And Stacey
Dolittle
Love Actually
Midsummer Murder
Marple: The Blue Geranium
Dream Horse
Mist: Sheepdog Tales
The Secret Saturday
Love Soup
Your filters will appear in here. To remove a filter, click the 'x'
Commercial, Showreel, Bright, Friendly, Everywoman, Conversational
Documentary, Conversational, Light, Friendly, Engaging
Animation, Kids, Upbeat, Fun, Character
Audio Book - The Enchanted Castle
RP ('Received Pronunciation')
St. Davids Shopping Centre
Commercial, Energetic, Bright, Lively
Acting, Fastpace, Conversational, Comedy, Quirky
Commercial, Breathy, Seductive, Flirty
Commercial, Bubbly, Happy, Lively, Perky
Commercial, Bright, Upbeat, Genuine, Perky
Commercial, Slow, Warm, Friendly
Narrative, Conversational, Comedy, Monologue
Commercial, Young, Informative, Friendly
Animation, High, Bubbly, Excited, Honest
Animation, Authoritative, Curious, High, Happy, Bubbly
Commercial, Trustworthy, Warm, Genuine, Perky, Familiar
Animation, Young, Cute, Fun
Animation, Kids, Bright, Friendly, Bubbly, Cat
Commercial, Upbeat, Bubbly, Bright, Chatty, Gossip, Comedy
Character, Upbeat, Friendly
Commercial, Young, Excited
Commercial, Happy, Bright, Friendly
Commercial, Bright, Genuine, Upbeat
Commercial, Bright, Chatty, Young
Commercial, Charity, Young, Caring
Radio Play, Comedy, Chatty

Animations

Commercials

Acting