The link has been emailed to people on your list.
You can close this window by clicking "ok" below. From there, you can continue to view this artist, or leave the page.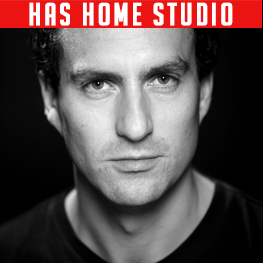 Young & Cool. Native Yorkshire. 40+
About James
James was born in Bradford and is the original voice for 'if Carlsberg did'. You may recognise James as 'John Barton' from 'Emmerdale' or as 'PC Jake Loughton' from 'Holby Blue'.
James's Credits
Emmerdale
Between the Sheets
Red Cap
David Copperfield
Vincent
Your filters will appear in here. To remove a filter, click the 'x'
Documentary, Sincere, Warm, Rich
Promo, Cool, Authoritative, Fast, Upbeat
Commercial, Upbeat, Energetic, Bright, Friendly
Commercial, Cool, Conversational, Strong
Commercial, Warm, Conversational, Intimate
Commercial, Friendly, Upbeat, Warm
Warm, Smooth, Reassuring, Friendly
English, RP ('Received Pronunciation'), Straight
Commercial, Warm, Reassuring, Relaxed, Friendly
Commercial, Comedy, Dry, Regular Guy, Bloke, Conversational
Commercials, Warm, Trusting, Natural
Commercial, Smooth, Warm, Friendly
Documentary, Upbeat, Narrative, Deep
Commercials, Relaxed, Smooth, Informative
Promo, Cool, Edgy, Attitude
Commercial, Dramatic, Smooth, Guttural
Character, Train Announcer, Comedy, Regular Guy, Conversational
Commercial, Warm, Understanding, Relaxed, Reassuring
Promo, Dramatic, Assured, Regional
Commercial, Cool, Laidback, Smooth
Commercial, Upbeat, Excited, Bright
Commercial, Warm, Endline, Relaxed
Commercial, Warm, Soft, Relaxed
Commercial, Smooth, Cool, Relaxed
Commercial, Fast Read, Edgy, Energetic, Conversational
Commercial, Smooth, Endline, Friendly
Commercial, Soft, Smooth, Midrange, Informative
Promo, Soft, Informative, Smooth
Promo, Engaging, Smooth, Powerful
VH1 Nation's Favourite Lyric
Promo, Dramatic, Slow, Cool, Serious, Grand
Commercial, Authoritative, Strong, Cool
Promo, Deep, Gravitas, Guttural, Husky, Dramatic
Commercial, Friendly, Gravitas, Husky
Commercial, Warm, Assured, Sincere

Promos

Commercials