The link has been emailed to people on your list.
You can close this window by clicking "ok" below. From there, you can continue to view this artist, or leave the page.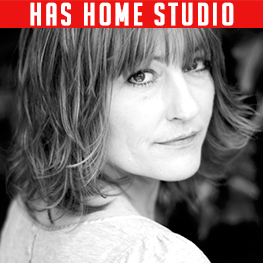 Smooth & Silky with Natural Authority. 30-45
About Holly
In 1982 Holly starred as a young Beatrix Potter. You may recognise Holly as 'Chris Matthews' in the television series 'The Promise' or as 'Alyson' in 'Monday Monday'.
Holly's Credits
Hijack
Grantchester
Unforgotten
Possession
Waking the Dead
The Criminal
Dreaming of Joseph Lees
The Theory of Flight
Your filters will appear in here. To remove a filter, click the 'x'
Smooth, Commercial, Warm, Distinctive
Husky Commercial Showreel
Showreel, Commercial, Husky
RP ('Received Pronunciation')
Documentary - Exposure World's Deadliest Arms Race
Documentary, Engaging, Dramatic, Heartfelt
RP ('Received Pronunciation'), Straight
Documentary, Authorative, Smooth
RP ('Received Pronunciation')
Audio Book, Smooth, Relaxed
Commercial, Smooth, Sensual, Relaxed
Commercial, Smooth, Sexy, Upbeat
Commercial, Conversational, Friendly, Warm
Commercial, Informative, Friendly, Warm
Commercial, Light, Cheerful, Friendly
Commercial, Light, Smooth, Friendly, Reassuring
Commercial, Natural, Conversational, Smooth
Visit England Noisy Neighbours
Commercial, Relaxing, Friendly
Olay Total Effects Superdrug
Commercial, Smooth, Informative
Commercial, Smooth, Warm, Husky
Commercial, Smooth, Warm, Relaxed
Commercial, Smooth, Warm, Rich, Genuine
Commercial, Soft, Concerned, Relaxing
Commercial, Soft, Reassuring, Informative
Commercial, Soft, Natural, Warm, Endline
Commercial, Soothing, Relaxed, Warm
Max Factor Masterpiece Mascara
Commercial, Strong, Confident, Dramatic
Commercial, Upbeat, Cheeky, Conversational
Commercial, Upbeat, Friendly
Commercial, Warm, Smooth, Realxed
Documentary, Smooth, Informative, Serious

Commercials

Acting

Documentary