The link has been emailed to people on your list.
You can close this window by clicking "ok" below. From there, you can continue to view this artist, or leave the page.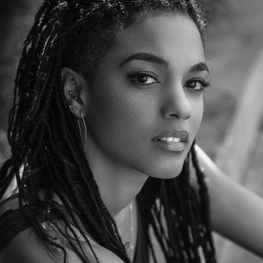 Friendly, Upbeat, Cool and Distinctive Age Range 20-45
About Freema
Freema lives in central London so can get to a studio quickly.
Also can do a great American accent.
Freema's Credits
The Matrix Resurrections
Dreamland
Your filters will appear in here. To remove a filter, click the 'x'
contemporary, versatile, confident
RP ('Received Pronunciation')
Commercial, Bright, Light, Warm, Versatile
Documentary, Cool, Smooth
RP ('Received Pronunciation')
Audio Book - HUNGER GAMES
Serious, Acting, Storytelling, Narrative, Emotion
Narrative, Conversational, Smile
Commercial, Bright, Light, Warm
Commercial, Serious, Energetic
Commercial, Bright, Upbeat
Commercial, Authoritative, Energetic

Acting

Promos