The link has been emailed to people on your list.
You can close this window by clicking "ok" below. From there, you can continue to view this artist, or leave the page.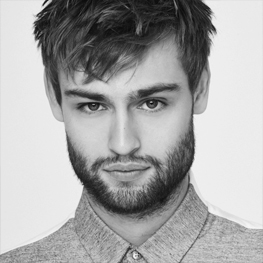 Smooth and sexy textures with a mature edge. 20-30.
About Douglas
Starring in Great Expectations and Christopher and His Kind, Douglas has shot to fame - appearing in blockbuster titles such as Noah and Jupiter Ascending and more recently Netflix film 'The Dirt'.
Douglas's Credits
The Dirt
LOL
Pride and Prejudice and Zombies
Riot Club
Jupiter Ascending
Christopher and His Kind
Your filters will appear in here. To remove a filter, click the 'x'
Commercial, Cool, Contemporary, Smooth
Documentary, Informative, Flat, Natural
Commercial, Cool, Contemporary, Soft
Commercial, Bright, Upbeat, Energy
Poem, Calm, Inspirational, Light
Interview, Natural, Chatty

Interview

Acting