The link has been emailed to people on your list.
You can close this window by clicking "ok" below. From there, you can continue to view this artist, or leave the page.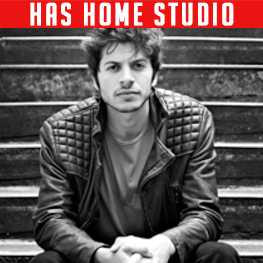 Young, Cool, Edgy voice. 20-30.
About Dimitri
Dimitri Leonidas was born on in Brent, London on November 14, 1987. He is a British actor, best known for his works on Centurion, Grange Hill, Riviera & The Monuments Men.
Dimitri's Credits
Riviera
The Monuments Men
Centurion
Doctor Who
Renegades
Grange Hill
Your filters will appear in here. To remove a filter, click the 'x'
Commercial, Cool, Edgy, Smooth
London, RP ('Received Pronunciation'), Straight
Documentary, London, Informative, Flat
Commercial, Smooth, Warm, Friendly
Commercial, Smooth, Soft, Flat
Commercial, Friendly, Warm, Light
Promo, London, Edgy, Cool
Commercial, Edgy, Authoritative, Bold
Commercial, Punchy, Bold, Big