The link has been emailed to people on your list.
You can close this window by clicking "ok" below. From there, you can continue to view this artist, or leave the page.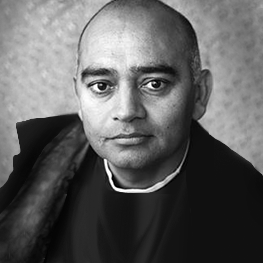 Warm, Friendly, with lots of character
About Bhasker
Bhasker has been gracing our screens for decades and appeared in iconic shows such as The Lenny Henry Show, Only Fools & Horses, Coronation Street & just finished the comedy Feauture Film The Effects Of Lying with Ace Bhatti & Navin Chowdry.
Bhasker 's Credits
The Effects Of Lying (Feature Film)
Emmerdale
Only Fools & Horses
The Lenny Henry Show
Coronation Street

Your filters will appear in here. To remove a filter, click the 'x'
Upbeat, Friendly, Versatile
Audio Book, Intense, Enthusiastic, Dramatic, Upbeat
Commercial, Light, Genuine
Trustworthy, Honest, Infomative
Warm, Informative, Reassuring
David Wilson Homes Bradgate Heights
Enthusiastic, Energetic, Trustworthy
David Wilson Homes West Mids
Mid Range, Assured, Welcoming
Comedy, Conversational, Announcer
Promo, Engaging, Dramatic, Authoritative
Land Rover Discovery Monsoon
Brash, Raised Voice, Excited
Dramatic, Serious, Honest
Serious, Reassuring, Caring
Authoritative, Confident, Soothing
SMooth, Relaxed, Soothing
Phileas Fogg Punjab Airways
Welcoming, Smooth, Relaxed
Enticing, Friendly, Bright
Upbeat, Bright, Conversational
Capital FM India Black Cab
Comedy, Conversational, Fun
Capital FM India Brick Lane
Enthusiastic, Excited, Upbeat