The link has been emailed to people on your list.
You can close this window by clicking "ok" below. From there, you can continue to view this artist, or leave the page.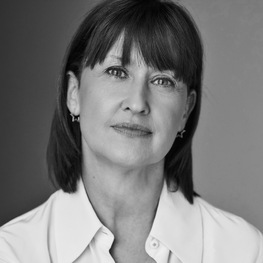 Down-to-earth Northern with a Great Range of Accents. 30-40
About Angela
You may recognise Angela from The Syndicate, Our Girl and many other major TV series during her career.
Angela's Credits
The Syndicate
Our Girl
This Is England
Holby City
Scot and Bailey
Finney
Coronation Street
The Last Musketeer
Seesaw
Your filters will appear in here. To remove a filter, click the 'x'
North East, North West, RP ('Received Pronunciation'), Various, Well Spoken
North East, North West, RP ('Received Pronunciation'), Various, Well Spoken
Game, Showreel, Character, Acting
Commercial, Informative, Conversational, Clear
Commercial, Friendly, Sympathetic, Honest
Commercial, Informative, Bright, Friendly
Commercial, Conversational
Commercial, Clear, Bright
RP ('Received Pronunciation')
Commercial, Soft, Smooth, Relaxing
Commercial, Character, Chatty
Commercial, Conversational, Annoyed
Commercial, Friendly, Warm
Commercial, Young, Whispering
Commercial, Young, Chatty
Commercial, Informative, Authoritative
Commercial, Chatty, Trustworthy
Liverpool, North West, Scouse
Commercial, Soft, Seductive
RP ('Received Pronunciation')
Game, Gameshow Assistant, Friendly,Bright
RP ('Received Pronunciation')
Game, Soldier, Serious, Authoratative
RP ('Received Pronunciation')
RP ('Received Pronunciation')
Commercial, Endline, Upbeat
Commercial, Friendly, Warm, Husky
Commercial, Straight, Warm, Smooth, Soft, Reassuring
Commercial, Bright, Light, Friendly, Warm, Conversational
Commercial, Warm, Husky, Friendly

Acting

Commercials