The link has been emailed to people on your list.
You can close this window by clicking "ok" below. From there, you can continue to view this artist, or leave the page.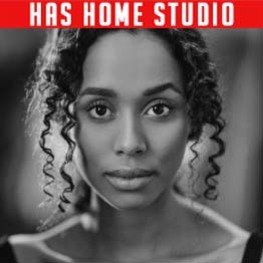 Young, Cool, Conversational and Warm
About Aleah
Aleah has a wonderfully natural read style. A great, conversational voice with an honest tone.
Aleah's Credits
Silo
Peppa Pig
Grantchester
Your filters will appear in here. To remove a filter, click the 'x'
Commercial, Promo, Conversational, Warm, Young, Cool, Natural
Documentary, Warm, Engaging, Reassuring
Animation, Cartoon, Game, Character, Showreel
American, London, Northern, RP ('Received Pronunciation')
Showreel, Promo, Cool, Upbeat, Conversational
Commercial, Conversational, Natural, Every Woman, Young
Commercial, Upbeat, Bright, Energetic, Friendly, Fun
Commercial, Cool, Conversational, Young, Engaging
Commercial, Warm, Conversational, Friendly, Honest
Commercial, Warm, Soft, Reassuring
Promo, Upbeat, Cool, Conversational
Promo, Serious, Engaging, Genuine
Commercial, Chatty, Light, Relaxed
Promo, Upbeat, Energetic, Bright, Fun, Young
Commercial, Light, Conversational, Warm, Family
Commercial, Bright, Cool, Young
Commercial, Soft, Slow, Gentle
Commercial, Conversational, Young, Bright
Documentary, Energetic, Conversational, Young, Upbeat
Documentary, Warm, Engaging, Empathetic