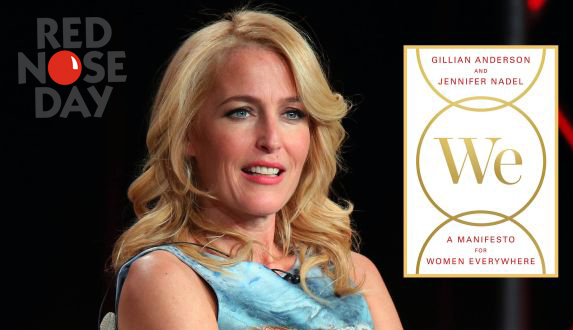 As part of our effort to raise money for Comic Relief the wonderful GILLIAN ANDERSON has offered up five of her books along with personal messages to who ever wins them.
Earlier this year Gillian released 'We: A Manifesto For Women Everywhere', co-written with Jennifer Nadel, with the hope of unifying women globally.
These will be added to our silent auction so if you would like to win one please EMAIL US with your bid before the end of Friday 24th of March.
After today's bidding our highest off stands at - £560